Been meaning to do this for a while. I didn't keep a journal when I visited the States in September last year, but I did take a lot of photos. I'm going to do a post each day for the next few weeks, with a few photos in each post, and give a rundown of the day's sights. Keep your eyes peeled, you may spot somewhere familiar!
SEPTEMBER 2
Eighteen hour flights are the punishment you endure for wanting to see the world. In the old days it would have been weeks at sea, so I shouldn't complain. But I barely slept. How could I, with an adventure underway?
First spotted California, and...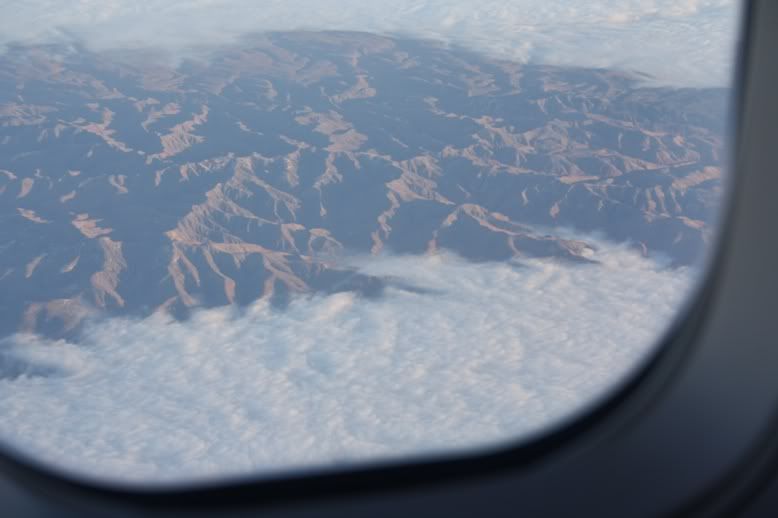 ...it's socked in with fog. Which is normal. But still. Landed at LAX, did that enjoyable thing with Customs and then on to the rental car office. Dad had wanted to book a convertible, and they'd told him that he couldn't have a Mustang for a transcontinental one way, and that it would be a Sebring or similar. So imagine our surprise when we are told to go pick any car from Lot K and it's full of these: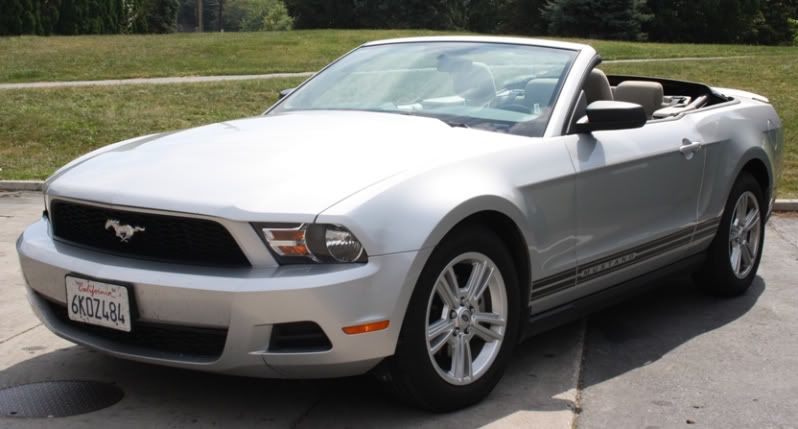 Maybe they meant GTs?
So we got on the road and straight away I'm seeing stuff out of movies. There's downtown LA, which I've seen destroyed god knows how many times, here's some familiar road names:
But we're not hanging around in LA, not yet. We're northbound. The Mustang takes us north on the I-5 for a bit, then we split off with the 99 and head up toward Fresno. We stop for some lunch, in Bakersfield I think, and I insist we go into Jack in the Box. My theory is correct: their catering was much more alive than Qantas's. Across the road is a Walmart, and we need a few supplies, so we wander over. Woah. Who needs this much retail space? Dad goes off to find camp stove fuel(and has a hell of a time, because no-one understands him) and I'm looking through sporting goods. Christ, you can buy an air rifle off the shelf here! And boxes of ammunition! Yep, I'm in America.
At Fresno we speared off and headed into the hills. After some pleasant driving with the roof open and a stop for petrol at about EIGHTY-FIVE CENTS PER LITRE YOU OIL GREEDY BASTARDS we wind up here: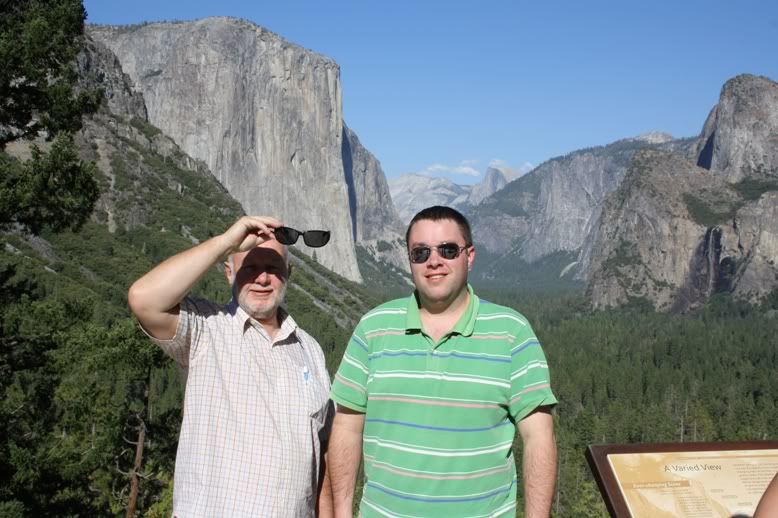 ...and drove on down to Curry Village at the other end of the Valley. We ate dinner at a buffet, and what's the deal with corn bread anyway? At that point I was so exhausted I climbed into my rack and slept for eleven hours.