MISSIONS LAUNCH


SPUTNIK IX, OCTOBER 1962
MERCURY XII, OCTOBER 1962
MERCURY XIII, DECEMBER 1962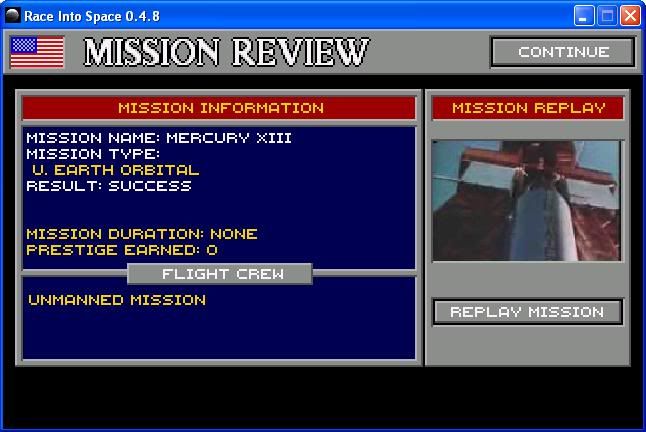 SPUTNIK X, DECEMBER 1962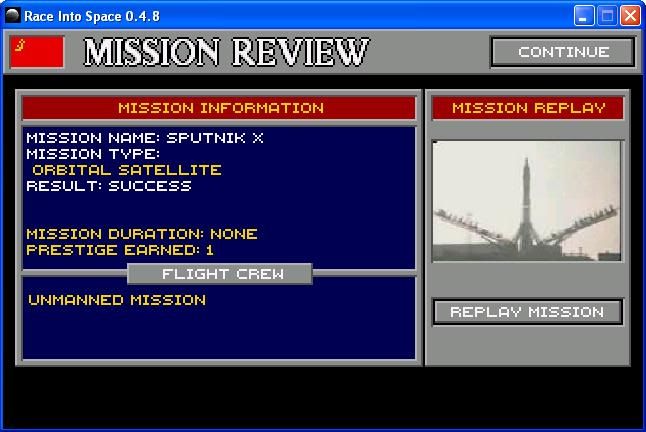 ***
CHAPTER 6: THE FIRST CASUALTIES
Time is: Spring 1963
The Animal Preparation and Evaluation lab smelled horrible. The noise was also horrible: the twenty or so chimpanzees that were permanent residents of THE CAPE seemed to welcome their companion, Hammer, back after he was checked out. The damn Chimp was just flown back from the MSS "Loogaboo", which recovered the last Mercury capsule after its unmanned orbital flight. The Director tried not to breathe throug the nose.
"So...the monkeys survived?", he asked Wehrner von Shapp, who, having not much to do with actual human crews last season, formed a strange and possibly disturbing bond with the chimps.
"Apes, actually, but ja, zey survived. You would be interested to know zat these two were the exact same pair used for unmanned testing of the capsules before the unfortunate, ah, OhJesus Disaster."
Von Braun shuddered. The final words of OhJesus still randomly appeared on the base's PA system. Mostly at night. He was starting to seriously disbelieve the reassurances of the science team that they were nothing more than radio waves bouncing off the electrosphere.
"You are kidding, right? We send up these chimps on three flights each and they're just fine, yet the second time we send an astronaut up..."
"Jawohl, mein herr. It appears Gott has a thing for chimps, eh? Zey are certainly a hit with ze ladies of their species now, ja? Two missions each, ho ho!"
"Right...", von Braun petted Hammer on the head, hoping the chimp wouldn't bite his finger off, "I have to go. The paperwork, as always, is piling on my desk."
Fall 1962 kind of...came and went, but the cosmodrome's affairs still needed management. It was a silence before the storm, really: both sides sending up unmanned missions, practicing their procedures, trying out new things, smoothing over any wrinkles....in preparation for this shot, this punsh in the gut, that would catapult one side into clear lead in the race to space.
"DIRECTOR!", Sam Francisco broke von Braun's chain of thought. The senior rocket designer was telling while running towards his boss, "Director! Holy shit, I'm glad I caught you, you just HAVE to read this!", Sam shoved a piece of paper in the Director's face.
"Uh, Sam? I'm headed for a budget meeting, give me a run down. It looks like a checkout schematic for the Mercury, what about it?"
"We found it! We found it!"
von Braun rolled his eyes, "Would you please GET TO THE POINT?!"
Annoyed, Sam huffed and unfolded a giant cardboard cut out, which for some reason had Carter Walkrite on it, reading something off a piece of paper.
"Sir! We've found a failure mode in the heat shield! We discovered that retaining the retropack for reentry, and its securing straps, will hold the shield in place, you see...provide additional security against it misaligning!"
"I thought you were working on an alternative method of fastening the shield to the spacecraft?"
"Yes, but that fix can be used immediately and with no technical modifications!"
"Does this mean..."
"Yes! We could launch tomorrow, and expect no problems with the shield whatsoever!"
von Braun was silent for a moment, considering the implications...and the fact they only stumbled upon it just now. Discovered earlier, it might've saved OhJesus...
"Schedule a meeting with the flight planners. We'll see what we can do."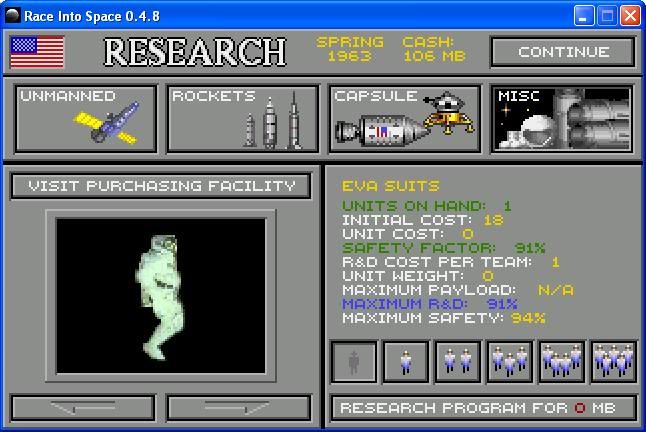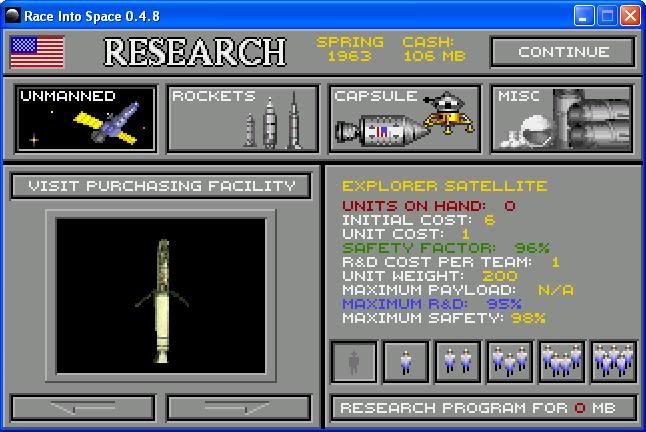 Code:
Current funds: 106 megabucks

Current astronaut roster:
MODEMJR - CAP 3, LM 0, EVA 2, DOCK 1, END 2 (Mercury/I) ; MOOD: 46
FLASHHEART - CAP 1, LM 0, EVA 4, DOCK 1, END 1 (Mercury/II) ; MOOD: 55
CUNTSER - CAP 3, LM 3, EVA 1, DOCK 0, END 1 (Mercury/III) ; MOOD: 55
MCCAIN - CAP 4, LM 1, EVA 2, DOCK 0, END 1 (Mercury/IV) ; MOOD: 78 - will retire fall 1963
KELLY - CAP 3, LM 1, EVA 0, DOCK 2, END 2 (Mercury/V) ; MOOD: 53

Astronauts in basic training:
REXMODEM - CAP 2, LM 3, EVA 3, DOCK 1, END 0
BARNESTI - CAP 2, LM 0, EVA 1, DOCK 2, END 4
RAVENSBURG - CAP 3, LM 3, EVA 0, DOCK 0, END 1
JOHNSON - CAP 2, LM 2, EVA 2, DOCK 0, END 3
BROWN - CAP 4, LM 2, EVA 0, DOCK 1, END 1
CONRAD - CAP 3, LM 1, EVA 1, DOCK 0, END 3
BORMAN - CAP 2, LM 1, EVA 1, DOCK 0, END 1
KNIGHT - CAP 2, LM 0, EVA 1, DOCK 0, END 1
GIVENS - CAP 2, LM 0, EVA 0, DOCK 3, END 2

Other astronauts:
HARDBEEF - retired spring 1963
OHJESUS - DECEASED, MERCURY IX

Programs running: Explorer, Atlas, Mercury, EVA Suits

Launch pads: 3

Scheduled missions: Launch Pad A, orbital satellite, Mercury/Atlas
Launch Pad B, none
Launch Pad C, none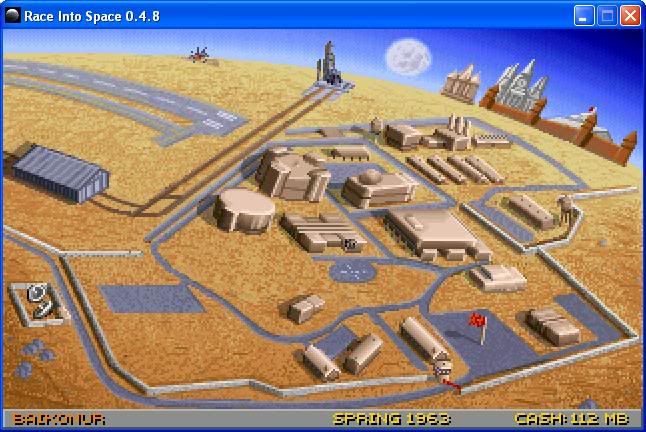 Syrgy Pavylyvych was seriously shocked.
Both
Sputnik IX and Sputnik X went off without the slightest technical problem. As if some evil force went away, or perhaps a kindly spirit lent a helping hand. While the Chief Designer was not one to easily fall to superstition, he had to admit the good luck was remarkable. Who knows - perhaps these two first casualties, the noble sacrifices for the cause of human exploration of space would be the last ones?
Da, would be good
, Pavylyvych thought as he made his way to Launch Pad B. That was less good: he just received notice that the pad would be closed for repairs. The head of the Department of Maintenance was called, but he wouldn't budge and invited Pavylyvych to come and see the facility's state by himself.
The GAZIK-69 came to a stop right next to the pad, which was covered by scaffolding and lliterally
crawling
with technicians. Syrgy was aware the spaceport's infrastructure was dilapidated and neglected, but he had no idea it was so bad.
"Da, comrade. We found, many, many problems. Look, here is X-Ray photography of the main structural truss? Completely corroded. Cheaper steel than regulations say, da? And look here, at the blast funnel? Completely worn, we'll have to pour out an entirely new one. Even communications gear is problematic...everything, everything has to be fixed!"
Syrgy was mortified. Had a rocket, or, Lennon forbid, a
manned
rocket, been launch off this facility, the entire tower would've probably collapsed. It was good they caught it in time.
"I have received your budget report. Ten megarubloids is quite steep."
"Comrade, this entire pad was built for the cheap!", the maintenance chief was waving his arms around in excitation, "There's traces everywhere, cheap steel, cheap cement, cheap water pumps! Everything cheaper than what it was supposed to be! And the difference probably went to some bureaucrat's pocket!"
"Yes, yes, calm down, comrade. Assuming you get the funds, how fast can this be fixed?"
"Six months, no less. It has to be done properly this time, da? Will have to oversee everything myself!"
Syrgy sighed. At least the problem didn't kill anyone this time, but he could already see the Comissar interrogating everyone...AGAIN.
He decided to take solace in paperwork and reports. While he usually hated the sheer drudgery of that work, the reports were rather positive, and it was a sure change from last year's constant problems.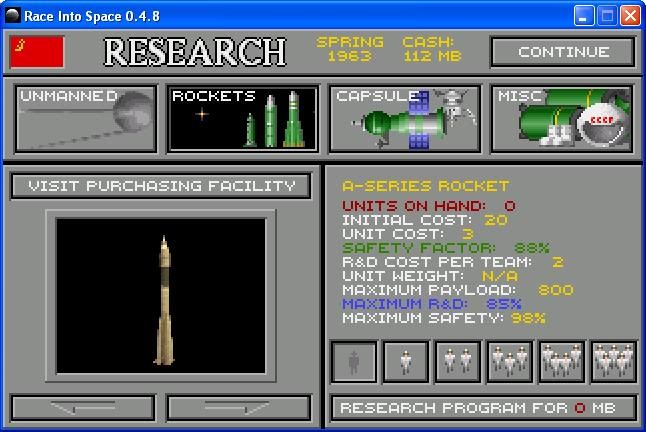 Code:
Current funds: 112 megabucks

Current astronaut roster:
NIKOV - CAP 4, LM 0, EVA 2, DOCK 0, END 2 (VOSHKHOD/I/PILOT) ; MOOD: 40
FAAABIO - CAP 2, LM 0, EVA 2, DOCK 0, END 3 (VOSHKHOD/I/SPECIALIST) ; MOOD: 73

TITOV - CAP 3, LM 1, EVA 1, DOCK 0, END 1 (VOSHKHOD/II/PILOT) ; MOOD: 25
DOSTAROVASKI - CAP 2, LM 0, EVA 1, DOCK 1, END 3 (VOSHKHOD/II/SPECIALIST) ; MOOD: 37

Cosmonauts in training:
VLADIMIRENSKY - CAP 2, LM 2, EVA 2, DOCK 2, END 3
BRZECZYSZCZ - CAP 3, LM 1, EVA 0, DOCK 3, END 3
YEBANOV - CAP 2, LM 2, EVA 4, DOCK 0, END 1
KARZANOVSKI - CAP 4, LM 0, EVA 0, DOCK 0, END 3
DIGADITCH - CAP 4, LM 1, EVA 1, DOCK 2, END 3
MAMETOV - CAP 2, LM 0, EVA 1, DOCK 2, END 2
PETROV - CAP 2, LM 1, EVA 0, DOCK 3, END 1
BELYAYEV - CAP 3, LM 0, EVA 1, DOCK 1, END 1
BEREGOVOY - CAP 2, LM 1, EVA 0, DOCK 3, END 0

Other cosmonauts:
IVANOVICH - GROUNDED BY MEDICAL PROBLEMS, WILL NEVER FLY AGAIN
IVANOV - DECEASED, VOSTOK VII

Programs running: Sputnik, A-Series, Vostok, Booster stage, Cosmos satellite, Voshkhod

Launch pads: 2

Scheduled missions: Launch pad A, None
Launch pad B, Closed for repairs, will need 10 megarubloids
GM Notes:
Done it in one post, since all missions went just fine. From now on I will skip routine flights (unless they explode) and summarize them with a single screencap.
Of course, that last season was remarkable in how unremarkable it was!
The only problems are technical and logistical: Zenobian infrastructure is suffering from neglect and corruption, and it may show up later as well (hint: I skipped ahead and it will, but I won't tell you just how
)
The two currently serving Voshkhod crews seem decently compatible: the drop in moods isn't higher than expected for a year of no flying. Of course, unless the thing flies soon, the Zenobians WILL lose a crew, and become unable to do manned flights.
On the other front, the Murcans got a SERIOUS break. What does Sam's report mean? Well, basically, the next Mercury flight will get a vastly higher chance of success, since one step failure will be cancelled out. Maybe it was Drago's notes? (Hint: no, since the guy hasn't seen the Mercury for years now and has no access to the piles of documents relating to it
), but still: one flight, nearly guaranteed success.
Thing is, it is used up the same both for manned and unmanned missions
Zenobians are clearly in the lead when it comes to their research, though. Murcans better catch up soon, or they'll see commienism seeping to other planets and the Moon via unmanned probes!
EDIT:
Also, a massive paperwork screwup has been corrected. Several comrade cosmonauts had their papers misplaced, but after a mere five month procedure, their names now show correctly in cosmodrome files.
Note that cosmonauts in Zenobian basic training have all gained a point in some of their skills. They still have on year's training left, unless Syrgy Pavylyvych decides to yank some of them out.