Type 22 Core Ship, Serial Number 12E886C8


Flagship Boskonian Core Subfleet
2050 Hours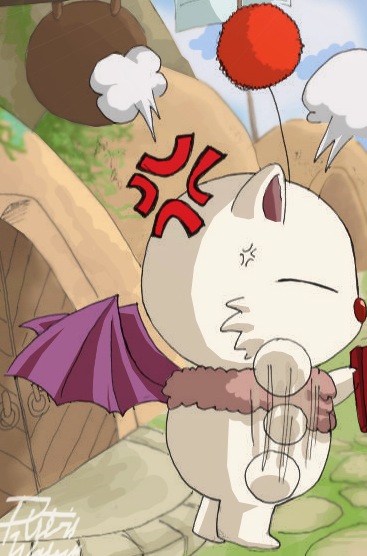 DIE! DIE! DIE! Why won't you DIE?
Time after time, his ships had cracked the shields of one of the Prussian superheavies, burning off chunks of their hull by the thousands of tons- the hundreds of thousands, even! But always, before they could finish the things off, the other battleships would smash his ships back and away with those absurdly primitive railguns! And the maimed ships continued to lurch along, still under power, still moving, even still fighting!
Were they somehow, against all the laws of nature, too stupid to know they were dead? It was like fighting shambling, mindless zombies! Again and again, he hit them with fatal blows, blasts that would reduce any normal ship- any normal mountain range- to half-molten wreckage. And again, and again, and they just
would not DIE!
Cosmog's frustration had grown too great to be contained. He leapt from his command throne, dancing madly to burn off the surplus of adrenaline-equivalents flooding his system. He had no time to outwait them, not anymore, not with the rest of the Coalition fleet breathing down his neck. At any moment he might be forced to retreat or face destruction...
DIE, damn you!
After several seconds, Boskonian conditioning won through: rage was permitted, but only in those who could continue to think while enraged.
"Communications! Get me Delion of the Kavoolites!"
---
Patriot

-class Heavy Cruiser USS

Layla Daniels


Flagship Umerian Contingent
2052 Hours
Vice-Admiral Wenli Yang leaned back into his seat, eyes on the display as the distant interdictor platform flared and wavered under Prussian assault. He toyed idly with an interface stylus in one hand, spinning it around his fingers. They were useful for tracing on a flatscreen display, and something to keep his hands busy while he was trying to think. He only had so much to go on, which meant having plans he could improvise patches into on the fly. Difficult...
When the interdictor zone finally started breaking up, he wasn't as ready as he'd like to be, but he had the first part figured out.
"All ships, stand by to make the jump to Zebes. Priority flash to cutters: recover the recon shell, return to tenders at greatest possible speed." Idly, he tossed the stylus into the air...
Then a thought struck him.
Communications had been truly bad; the Prussians hadn't specified what the enemies pressing them had that was giving them so much trouble. But it wouldn't be other railgun or missile ships; they knew how to deal with that. He'd be looking at long range beam armament, probably capital-class... and with the Centralist heavies out of action, his heavy cruisers would get thrown in against that.
Flip polarity for long range gunnery? No, not enough time, and that didn't work so well on three-beam ships anyhow. Best make sure everyone was ready for long range anticapital engagement though. At least he probably wouldn't regret his squadron's lack of carrier support, not if he concentrated on energy-armed ships. Best go looking for some of those; if the Zebesians wanted a battle of the beams, the Space Security Force would be happy to oblige.
...The stylus dropped back into his hand; distracted, he fumbled the catch and it bounced to the floor.
"Message to all ships' tactical departments, review engagement plans Alpha-One through Alpha-Three." Long range action against ships of equal or heavier tonnage- that would be it, in all probability.
---
Disruptor

-class Battleship CNS

Black Hole


Flagship Task Corps 8
2052 Hours Fleet Standard Time
"Sir, picking up disturbances in the interdictor locus... it's breaking up!" then Verio saw it too. Perhaps the Eoghans had finally connected with multiple torpedoes; perhaps von Musel had cracked the station's shields from behind. No way to be sure which, but the interference washing over his command evaporated with amazing speed.
"Admiral, the Prussian squadron leader is hailing us."
"Put him through." Von Musel's face materialized on the console before him, the hard, assessing glint in his eyes doing much to offset the fact that he looked absurdly young for his rank. DId von Musel presume to assess
him
, rather than the other way around? Verio's eyes narrowed.
"Hello, Admiral. Your commanding officer has... interesting things to say about you."
Things along the lines of 'attempting to desert; to be apprehended and brought to justice by any means necessary...'
But even under Centralist discipline, court-martials were a post-battle task, and the battle was at its highest pitch. Verio would not forget von Musel's violation of orders, and he doubted von Mückenberger would either, but now was not the time to ignore the boy- no, the
man
- who'd just opened the road to Zebes for Coalition forces.
The golden-haired Prussian admiral's reply was level and quiet. "I believe there's been a misunderstanding over my orders, sir; it's an internal Prussian matter. For the moment-"
"The matter of reinforcements."
Von Musel nodded. "Yes, sir; Second Fleet won't last another hour without support." That was even worse than Verio had thought- surely they couldn't be
that
low on fuel and ammunition; what would von Mückenberger have
done
with it all? But again, that was a question to be answered after the battle, and one it would be best if the Prussian fleet was alive to answer.
"I will order as many ships as possible to your aid. Verio out!" Von Musel nodded, bracing to a posture of attention, and the display faded.
Who to send?
He must make the decision, and quickly. But there were many confounding variables.
His capital ships were helpless aside from the battlecruiser
Trogdor
. The Tianguo carriers, similarly disabled, having been almost as far into the interdiction zone as his own ships. Several of their cruisers were reporting drive function, though. Behind them, the Umerian, Eoghan, and Atlantean contingents were intact... but none had ships over heavy cruiser tonnage.
There were reports that somehow the Zebesians had managed to put together a core of capital-class units. To counter that, he needed the strongest possible reinforcement group for Zebes, while keeping
something
in place to screen his immobilized heavies. His heavy warships, most of them still far from repaired, would be a respectable prize for the Zebesians in their own right. In deep space, without their hyperdrives, the Centralist capital ships would be at a grave disadvantage against ships free to make tactical FTL maneuvers.
Obvious solution: keep his screen in place, send the foreigners on ahead. But that would mean leaving the Centralist Navy out of the battle entirely while the allies saved the day- not good politically.
Perhaps... use a foreign contingent to cover his ships, send his own screening cruisers and destroyers on ahead? Even TC 8's screen elements were, taken together, a force comparable to any of the other fleets under his command. That would secure Centralist participation in the battle...
yes
.
So, who to keep behind, and who to send? The Umerians had the largest undamaged formation under his command; at least some of their officers were proven in intense combat. And there was Vice Admiral Yang's strange, near-esper ability to outguess people to factor in. He might be useful in a fight against a tough opponent. Best to send them on to Zebes, and hope Yang's mind reading tricks worked as well on Zebesians as it did on Verio himself.
The Tianguo contingent's big Type 39 cruisers would also be valuable at Zebes- not capital-grade, but strong enough to tangle with battlecruiser-sized units without getting slaughtered in droves. Most of his other available ships were lighter- too much so. He didn't want to leave them behind, either; that would mean keeping a large fraction of his total cruiser force out of the battle. Which left the Eoghans and Atlanteans.
Like the Tianguo fleet, the Atlantean and Eoghan contingents had a strong core of solid, well-built and well-armed cruisers, types he knew enough about to respect. How he wished the ships they'd left to cover the fleet base, at his orders, were here! But he didn't regret the decision, not really. Against this cunning veldtchomper of an enemy,
bot
covering the base would have invited a devastating attack.
So- one of the four foreign fleets to cover his damaged heavies. Which would it be?
The Umerians, he wanted to send on to Zebes; the Tianguo detachment, likewise. He could keep the Eoghans- but something about them unnerved him. After his experience earlier with the Zebesian raiders' Heim torpedoes, he didn't want to take any chances with the Eoghans' remaining supply of similar, equally deadly missiles. The thought of betrayal against his ill-prepared and immobilized ships was a daunting one. But the fleets least likely to betray him were those he needed at Zebes the most...
The Atlanteans
.
At this point, Verio was tempted to sink his head into his hands. The demands of politics and tactics together had boxed him into being forced to rely on one of the State's traditional enemies. But compared to the mongoosoid Pdeudemar, the Commonwealth's cyborg admiral seemed positively normal and easy to read. Verio believed that the Atlantean was an ingenuous sort, a man of simple plans and simple interests. He might fail to perform a task, he might do all sorts of strange and exasperating things, but... very unlikely to commit an act of outright treachery.
Verio frowned slightly. Yes, that was probably his best option, given the need to both win and look acceptable doing it.
---
Type 22 Core Ship, Serial Number 12E886C8


Flagship Boskonian Core Subfleet
2054 Hours
"Admiral Delion."
The Kavoolite looked back at him from the bridge of the disruptor cruiser
Ludelatar
; he'd transferred after the Prussian attack damaged his flagship. He nodded briskly- not properly deferential, but not outright disrespectful. Cosmog had learned to live with that; it was the best those of his species could expect much of the time.
"Are we to retreat yet?"
"No. I want to coordinate a torpedo and massed beam strike on one of the enemy battleships-"
"Might I suggest a target? My signals section has identified what appears to be an enemy flagship: target B6 on your list."
Cosmog suppressed the urge to start in surprise at that- with their primitive hardware, they'd managed...? Well, it was as good a target as any, even if the Kavoolites were wrong. "Very well. Line up your torpedo attack. I'll arrange the followup strikes."
"I must confess that this is something of a matter of pride for me."
"Understood."
Oh, how understood... why won't those monstrosities DIE!
---
Kaiser

-class Battleship SMS

Oldenburg


Flagship Second Battle Squadron
2055 Hours
Vice Admiral Friedrich Bödicker winced. There was no doubt now, the spread of antimatter torpedoes from the Zebesians' dorsal group were headed straight for him. Four times in the past twenty minutes they'd crashed down on one of the Prussian battleships, each time flaring down the shields for the enemy's center to rake the target with beam fire. Now it was his turn to take a devastating blow, one he was far from sure he'd survive- the twin to the damage von Mückenberger's flagship took in the opening salvo, before Bödicker's ships could drive the enemy off him.
As always, these missiles came in fast and smart- tiny targets that ignored the bulk of his ships' ECM and weaved their way past streams of fire from the QF railguns and blasts from
Oldenburg
's flak guns. The old battleship rolled to bring those of her countermissile batteries sill loaded to bear, but her maneuvers were slow,
slow
; the ship had taken serious engine damage from missile strikes in the first phase of the battle. Some of the launch cells never cleared to fire.
Pattern fire from Acheron fusion missiles brought down a fair fraction of the torpedo launch... but nowhere near enough. Proximity fuzes on the Kavoolite torpedoes lit off, and their antimatter charges burst in flickering gamma-ray bursts, lighting the ship from all sides in a hail of high-end ionizing radiation.
Oldenburg's
shields wavered, strained, and failed- slow failures, graceful failures, but failure nonetheless.
Then Cosmog of Narshe directed the combined macrobeam fire of his own battleship, two Boskone battlecruisers, and a double handful of lighter escorts against Bödicker's flagship. The Boskonian ships threw everything they had- and they had plenty. Blazing forces of ether-wracking intensity gnawed away at the ultra-refractory metal and composites of
Oldenburg's
main armor belt. The macrobeams bored inward, scattering blue-green radiance throughout the surroudning space, devouring the material defenses of the Prussian ship in thousand-ton bites and howling for more. Internal baffle-screens, cofferdams, and bulkheads gave their all- their ephemeral, millisecond-long all- before burning away into nothingness, boiling off in torrents of half-ionized plasma.
The Boskonians neither knew nor cared whether there was waste or excess in the torrent of subetheric violence they cast against the Prussian ship. Boskonian technicians emptied their capacitor banks, locked beams and held ith every erg of power to be had, with only one aim in their minds- make that battlewagon
die!
.
And die she did.
Prussian battleship may not appear as depicted. May contain more turrets or expanding clouds of wreckage.
At last, her incredible armor scheme pierced by countless, immeasurable blasts, the core hull broke up. Reactors let go and missile magazines burst, secondary explosions twisting armor and opening chinks in the carefully planned defense schemes, helping to clear the way for the far more potent force of the enemy beam fire. For the crew, death came quickly in staccato bursts, with heavy internal baffling keeping each compartment safe until the irresistible macrobeams found them in turn.
Vice Admiral Bödicker watched the damage indicators flashing red towards his position on flag bridge, clenching the arms of his command chair and steeling himself to face his end with dignity. He felt a brief tingle like incipient sunburn as a fraction of a percent of the leading edge of the Boskonian firestorm leaked past an auxiliary shield barrier outside the bridge. The leak grew more intense, tingling sensations rose into active pain...
His brain never registered the milliseconds after the barrier screen failed, not before the ravening ultrawaves washed through him.
Type 22 Core Ship, Serial Number 12E886C8


Flagship Boskonian Core Subfleet
2056 Hours
Cosmog's glee as he watched the Enemy battleship burn was so great that it broke his composure, to an extent he hadn't experienced in years. Where before he was dancing with fury, he now danced with glee.
"DIE! DIE! DIE! KUP- GAH! DIE SOME MORE!"
Perhaps it really was Mückenberger's flagship, though in that case he might be doing the humans a favor by killing him. Perhaps not- perhaps the Kavoolites were wrong, or perhaps they'd picked a ship that was communicating heavily for other reasons. He neither knew nor cared. All that truly mattered to him was that even if he got chased off today, he'd made one of those absurdly durable battleships
DIE!
---
CNS

Black Hole


2056 Hours
Flag officers...
no time to transfer anyone, no one above a commodore on any of the ships he had mobile. Who to put in charge? Commodore Glorpov on
Trogdor
or... ah. Someone he knew could handle intense combat, with good people and recent battle-hardening...
"Com-Scan, get me Commodore Liggs!"
The young flag officer appeared soon enough, braced to attention. "Sir!"
"You are hereby breveted to Rear Admiral and assigned command of Task Corps Eight's screening formations- all ships of cruiser tonnage and below, and all capital ships attached to the screen. Your orders are to proceed to Zebes in conjunction with the other Coalition forces, rescue the Prussian Second Fleet, and destroy the Zebesian forces."
"I... won't let you down, sir!"
"You'd better not. Fail here, and it will be for the last time." Picking Liggs was a gamble, but he had a good feeling about the man's courage and decisiveness- and, again, there simply wasn't time for one of the more senior officers available to transfer to a hyper-capable unit. He listened as Com-Scan forwarded orders to the other ships- follow
Loyalist
's lead, proceed to Zebes when ordered to move out.
A pity he had only the one battlecruiser to send with them...
His musings were interrupted by a voice from the Pit- literally, given that they kept Com-Scan in a recessed part of the bridge floor below the main deck level.
"Sir? Message from
Frod
, shall I put him through?"
"Yes."
Captain Stack of the ion-gun battleship
Frod
had his helmet visor up. The wild glee in his eyes was somewhat disturbing, but he seemed to have it under control. Seemed.
"Admiral, we have completed drive repairs. All hyperdrive systems are go, and we are ready for duty!"
Verio knew well of the reports on the Ion Cannon's instability. On orders from the Center, Umerian gunnery officers had been brought in to inspect the Cannon. By all reports, most of them couldn't decide whether to laugh, cry, or run screaming in terror before the weapon exploded and destroyed the battleship outright. It wasn't Stack's fault, but Verio was rather nervous about committing
Frod
.
"Captain, I admire your readiness, but with the Cannon, your ship has dangerous engineering problems even with the drive repaired."
The junior man's eyes went wide. "Am I ordered to remain here, sir?"
Verio wasn't entirely sure what to say. Ultimately, though, it was the captain's responsibility to decide whether his ship was fit for action, so long as he himself was fit. And they could certainly use a battleship at Zebes, even one with a gutted main armament.
"...In your judgment, is your ship ready for intense combat?"
"We live, we are able, we shall contribute. Long live the State!"
Perhaps Verio was taking another unjustified risk, perhaps not. But he
did
want Centralist capital ships at Zebes, and it was worth taking risks to get them there. And who knew? Maybe the ion cannon would work after all.
"Very well, Captain. Proceed to Zebes under command of brevet Rear Admiral Gever Liggs aboard
Loyalist
, there to engage the enemy as he sees fit. Verio out!"
With that order of business taken care of... well, Liggs would be sailing away with his entire screening detachment in short order. Time to check up on the Commonwealth ships he'd ordered to cover him.
"Com-Scan, query the Atlantean admiral. Is he prepared to screen our ships?"
There was, as always a delay, but this time a short one.
"Sir, they confirm that. Reply from the Atlantean flagship is: 'We will do wall that we can. We are prod to be of assistance!' Message ends."
"..."
"Is something the matter, sir?"
"Prod."
"The meaning is clear in context, sir."
"Yes. Carry on, ensign."