____________________________________
-
August 3392
-
-
Lost Vegas, Shepvada
-
____________________________________
Carl Brownski was a middle-aged man with a modest income, a loving family, and a nice house that happened to be in a tropical paradise. Life couldn't get much better, except when someone was outside impatiently ringing the doorbell.
"Yeah, yeah, I'm coming!" Carl said loudly as he brought himself in front of the door. He twisted the knob and pulled the door open.
"Carl Brownski?" inquired the visitor, a big man with a couple of piercings and a black jacket.
"Yeah?" Carl replied, eying the stranger who looked oddly familiar… "What is-"
Before Carl could finish, the big man kneed him in the gut and shoved him into the house. Staggering backwards, Carl struggled to defend himself. No luck, as the man slammed his big ham-like fist into Carl's face, breaking his nose and sending him down to the floor.
"Remember me Carl?" the man asked as he kicked Carl in the ribs, twice.
Carl couldn't hear him, he was too busy trying to crawl away, soaking the floor with his blood in the process.
"It's me, Nickolai. Nickolai Saint. Saint Nick, remember?" he kicked Carl again, viciously. "Used to work for Iceprick."
He grabbed Carl by his hair and dragged him deeper into the house.
"Used to, because you sold him out to the goddamn Feds, remember?" they were now in the living room. Nearby was a table, Nick slammed Carl's already-bloodied face onto it, smearing its polished surface with blood. "Then you and your girlfriend got into the protection program and hid like fucking rats. That was twenty years ago, now you've got yourself a daughter. Nine years old. She's gonna have her birthday two months from now, right?"
He slammed Carl's face on the table again, smearing it with even more blood. Carl now had a bloody gash on his forehead.
"Or what? You think the mob would forget? The mob never forgets, you little piece of shit!" he jerked Carl off the table, and slammed his face on the table's sharp edge. Nick repeated the process, careful to make sure that the edge met with Carl's mouth, stomping him on the table's curb. "You little bastard. You little cunt!"
Carl's mouth met the table again. Broken teeth fell off his mouth.
In one swift and painful motion, Nick threw Carl across the room with one hand, ripping a clump of hair out of Carl's scalp. Carl landed on a pile of chairs.
Nick walked over to the brutalized man's crumpled form, picked him up and plopped him on one of the still-standing chairs. He slapped Carl's face, just to wake him up. He couldn't tell if the man's eyes were still open, his face was too bloody. Teeth flew out of Carl's mouth as his head jerked sideways.
"So Carl, do you think Iceprick's a bitch?" Nick asked as he pulled out a cigarette. He stuck it in his mouth, got out his lighter and lit it.
"No…" Carl replied, barely able to speak, mouth full of broken teeth.
"Then why did you fuck him?! Why did you fuck him like a bitch, Carl?!" Nick shouted. He stopped, took a drag, and exhaled, calming himself down.
Carl struggled to talk: "I had no choice, Nick… the Feds were-"
"The Feds were what? Coming to get him? To get us? They got him because you fucked him over, you little shit!" again, Nick took a drag and calmed himself down. He blew out some smoke and continued: "Iceprick took you in when you were a pathetic piece of shit, dead in the gutter. He gave you your wings, he gave you a nice percentage. He made you a made man! Without him, you would've been a nobody, Carl. So why did you fuck him over?!"
"Listen Nick… I'm so sorry. Tell the Iceprick I'm sorry. Please don't kill me, please don't hurt my wife-"
"Oh no, Carl. I'm not going to hurt her. I'm just going to cut her up like a bitch, and bleed her like a fucking pig. Then I'm going to put one between your little girl's eyes, Carl. Because you fucked the Iceprick over, Carl. And the mob never forgets!" he capitalized his point by kicking Carl in the face, causing blood and teeth to fly all over as he fell backwards. "Oh, I hear them coming… it's three o'clock, and that's when your girl comes home after school with her mom, right?"
Carl, now a bloody crumpled up wreck, cried. "Please Nick… don't do this! Please! They don't have anything to-"
"Gotta go, Carl. I'll be back." Nick said as he left Carl to wallow as an impotent bloodied mess who could only hear the screams from outside and do nothing but wait…
After he called down the coordinates and vectored the fighters in, Nick placed his laser designator down and looked up to the sky as the Vipers came down for a high-speed strafing run. Their target, the Brownski residence with Carl and his little family trapped inside it. The Vipers cam in low and hard, the lead fighter strafing the family residence with repleted uranium cannons while the following fighter dropped a small diameter bomblet right through the ruined house's roof. There was a flash and a whoomping sound as the thermobarics turned the house inside out.
The airstrike was perfect. The pilots executed it with military precision fit for an actual combat close air support mission. Nick had also called in the danger close fire mission like how any real forward air controller would. Because he really was a forward air controller.
So he watched what remained of the house burn down to the ground, the Brownski family's remains buried under the smouldering rubble. There was a gas leak that somehow ignited, and they didn't know until it was too late for them to escape. Or at least that's how the thermobarics made it look like. Hopefully, no one in this inbred backwater shithole would figure out that all three of them died from an environmentally-friendly biodegradable bomblet, and the repleted uranium gun rounds would be even harder to find, having buried themselves hundreds of meters into the ground. And even if they did, they couldn't do anything.
Nick walked to his car, crossing out another name from his datasheet's list. The mob never forgets. Not this mob. This was no ordinary syndicate. No ordinary gang. No, sir. In Shepistan, only one family ruled the roost. Its members were made men. Untouchable. Badfellas. And its name was...
THE FIGHTER MAFIA
They loved the Shepistani Dream. With a vengeance.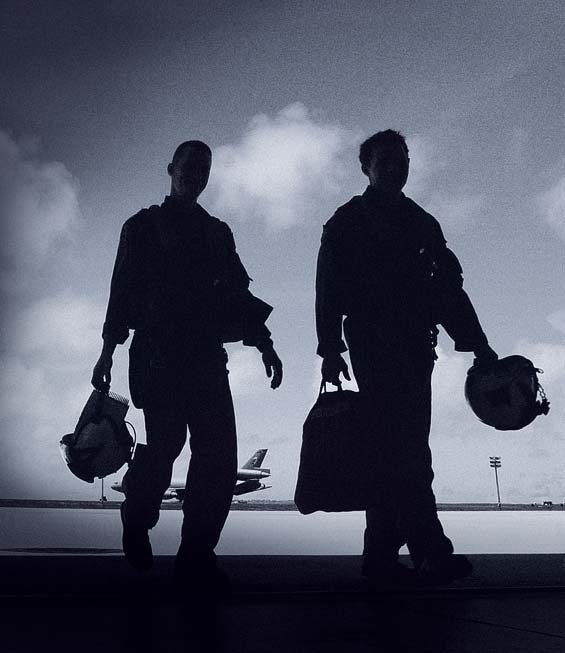 A pistol shot rang through the compartment and both pilots felt the wake of supersonic air as the bullet passed between them to embed itself in the far wall. Both of them turned to face Commander Hushy, who had quietly reassembled the pistol during their argument.

"Both of you, shut the fuck UP. I have had enough of you two."

Hushy paused to examine the pistol, making sure it had extracted the shell correctly before resuming his speech.

"You two are a disruptive element on my ship, and by all rights both of you should be in the ship's brig, crawling the walls. But I can't do that. Because you two are my best pilots on this damned tub."

Reaching into his desk, Hushy pulled out a sheet of paper. "I have here a request from Fleet command to recommend two of my best pilots to go to the Naval Strike Fighter Tactical Instructor Program; or as you fucking degenerates know it – TOP SHEP."

"I hate to do this; but you two stand above the other rejects on this tub who couldn't even manage to fly a regular patrol without shitting themselves. So you're both going to TOP SHEP."

"Shroomdama; since you previously did a course in TOP SHEP, you're being reassigned as a trainee instructor. Krace, since this is your first time at TOP SHEP, you're just a trainee pilot."

Hushy paused.

"Now get the fuck out of my office before I regret my decision."

As the two pilots left his office, Hushy smiled an evil smile. Only the fleet commanders like him were privy to the true accident rate at TOP SHEP. Nearly half the pilots in each intake crashed or killed themselves. Shroomdama had survived it the first time; maybe this time would be the charm. And as for Krace…it would be no big loss.

The Shepistani Navy Strike Fighter Tactics Instructor program - TOP SHEP
Shroomiramar, Californicator / Faillon, Shepvada - February 3400
The airfield was desolate. Tumbleweeds rolled over the tarmac whilst wind kicked the long-settled dust into the air. The place was a fake airbase, a false site to fool enemy targeteers, to distract their attentions from other more valuable sites and bases. Near the shanty-hangar were crumpled paper mache aircraft and deflated decoys. In their proper state, they would've been as convincing as the real thing, but left unprotected in the harsh environment, they gradually degraded - rain making the paper mache planes melt, while mutant geese pecked and punctured the inflatable rubber dummies. For a casual eye, the base looked disused and abandoned, just like any other foreclosed Shepistani Aerospace Command base.
Which was exactly what
they
wanted you to think.
There was a sound of screeching tires that disturbed the prairie dogs that had taken residence on the airfield's many potholes, and the rattlesnakes that preyed on them. A chrome shape streaked through the horizon's haze, leaving behind it a plume of disturbed dust. The silver streak sped past the air base's unclosed gates, its shiny bodywork contrasting with the fence's rusty spools of barbed wire. The vehicle came to a screeching halt right on the tarmac. The smell of burnt rubber filled the air.
The vehicle was a low budget fighter variant designed for export to low budget countries and poor shitty satellite states like the Feelipeens. TOP SHEP used it for dissimilar aerospace combat training (DACT), so their fighter pilots could gain experience in dealing with foreign fighter designs. It was also used as a comfortable ride for officers, and the design had quite a few amusing novelty features.
The vehicle's gull wings opened and several figures stepped out of it. The last one had to be helped, for he was wearing cement shoes. They hauled his pleading, blubbering form to the middle of the tarmac. Two of the passengers merely stood from a distance, watching the spectacle while shading their eyes from the glare of the sun.
"I don't get it," came a familiar voice. Her blonde hair was blown by the wind. Her female form was clad in a jumpsuit. Eyes were no longer bloodshot, face no longer displaying the ravages of rampant abuse. She had cleaned up, gone on rehab. Still, when she saw one of the men beat the cement shoe-wearer, she couldn't help but smile manically and say 'hee!'. The urge to use was still gnawing at her, in the back of her skull. She still used from time to time, but no longer in the same amounts. She had learned to control herself. Now, she was far stronger than she ever was before. Greater. More powerful. She suspected the truth of what was going on. She was ready. "What are you showing me this for?"
"Just wait," replied her companion, her long-time friend and wingman. He wore a jumpsuit like her's, but like her he had other marks of extravagance. He wore a gold chain around his neck, and had rings on his fingers. The mark of a made man. Now, he was the one standing in confidence, he was the one who led - while she had to follow. This was his turf. His town. Now he was the boss. He was in charge. Finally, he was on top of her. Oh, how long he waited for this day to show her what was what in the real world. No rules, no boundaries. Here he was one of the untouchables, one of the badfellas.
Mi casa nostra es su casa nostra.
The men popped flares around the one who wore the cement shoes. The flares spewed out green smoke. Just like The Rock.
STARFUCK and FAPOLLO watched.
The forward air controllers began designating the cement-shoe man with lasers, invisible yet high-powered ones aimed straight at his eyes, searing his corneas unbeknownstly. He knew what was coming. He pleaded for his life. The forward air controllers radioed coordinates to the incoming fighters.
Nick gave a thumbs up.
There was a rumbling in the air, like the sound of distant thunder. Overhead, two Vipers made a high-altitude pass over the airbase. They circled around and then descended to a lower angle of approach. They decelerated to attack speed. FATENING chin pods began locking on to their sole target. The rumbling grew louder. The thunder was coming.
The brown thunder.
Mere meters from ground-level, the fighters came in hard and fast straight towards the cement shoe man. Weapon bays opened. Repleted uranium gatling cannons began spinning their barrels. But as abruptly as they did, the bays closed and the cannons stopped. They wouldn't do it this way.
The Vipers descended even lower now. Any lower and they would've been submarines. The disturbed air in their passing blew a mighty whirlwind behind them, rattling the ground and cracking glass windows in their wake. The cement shoe man saw them coming with his laser-damaged retinas. Their blurry outlines grew bigger and bigger. Then with a deafening boom, they shot past him, over him.
It began to rain. A foul smelling rain comprised not of dihydrogen monoxide, but of space jet fuel. The cement shoe man was soaked in the liquid. Droplets fell down and landed on the dirt, on the concrete runway, on his skin. On the still-ignited flares.
Cement shoe man's eyes widened.
With a woosh, everything caught fire. The portion of runway soaked by the fuel, along with the man and his cement shoes. He began to scream. He flailed his arms wildly. His burning arms, which were connected to a body that was also burning, which was topped with a burning head that was screaming its head off. In a feat of impossible strength brought out by immense pain, the man began running across the airfield despite his concrete footwear, waving wildly as he did so. His marathon didn't break any records, he collapsed after a short distance and abruptly turned into a crisp charcoal colored corpse.
"Burninated." STARFUCK said. Then she went 'hee!'.
Just then, she heard another sound. Rumbling, but not that of distant brown thunder. The rumbling was of close by brown thunder, brown thunder that sounded like motorcycle engines.
A biker gang had arrived. They too had ridden on dissimilar aerospace combat training vehicles. The riders dismounted and removed their visored helmets and oxygen masks.
STARFUCK gasped. She knew who they were.
Legendary ace pilot Major ICEPRICK van Kilmer. The man who taught STARFUCK how to dogfight, the only one who made her crash and burn in her ass. That man was dangerous. And he
knew
he was dangerous. A trainer of TOP SHEP elites and a ten-time champion of the Shepistani military inter-service beach volleyball tourneys.
And also a man court martialed and imprisoned for racketeering charges, extortion, illegal gambling, trafficking and patronizing prostitution. Somehow, he had gotten out early. Perhaps for good behavior. Or in recognition to the services he'd done for the country.
Still, after all those years, prison hadn't been kind to him.
If he was a lieutenant in the organization, then the man with him was the general. The man with him was no screw up. He was the one who ran things, who got to the top by being the baddest of the bad. The boss of bosses. The don of dons. The godfather.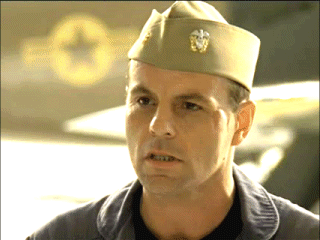 Lieutenant Commander PIT VIPER Ironsides. The man who ran the Shepistani Navy Strike Fighter Tactics Instructor program. The SHEP of TOP SHEP. The king cobra. The snake of the so-called pit. It wasn't even his codename, PIT VIPER was actually his given name, christened by his father who was the organization's last don. He had inherited his position from his father. And earned it with a mountain of bombed out repleted uranium-riddled corpses.
ICEPRICK and PIT VIPER came to them. FAPOLLO went over and shook their hands. He even kissed the ring on PIT VIPER's finger. Then, together, the three of them appraised STARFUCK.
"Thara Krace. I suppose you know who we are." ICEPRICK said.
STARFUCK nodded.
"We are the Shepistani Fighter Mafia." PIT VIPER declared. "We've seen your combat records. Your kill counts. Very impressive. We like your style."
"Hee!" STARFUCK squealed excitedly. She liked where this was going.
"Shroomadama's been watching you. He told us you had some potential." ICEPRICK continued. "Said that if he could train you right, you might turn out to be a pretty good badfella. Just like him. Isn't that right, Lee?"
"Right." FAPOLLO agreed. He grinned smugly, a look that just said 'I'm a smarmy asshole'. "We think you could be a good addition to the family. If you prove yourself worthy enough."
STARFUCK glared at him. The limp dicked bitch was actually talking down to her. She'd show him.
"What do you say, Krace?" PIT VIPER pointed a thumb back towards the immolated man with cement shoes. "The guy was screwing me over, getting a bigger piece of the pie than he ought to. Stealing
my
money. Now he's fired. So we've got an opening for you, as an enforcer first, then if you do good we make you a made man. Woman, rather. Whatever."
"This is an opportunity you best not turn down." ICEPRICK mentioned. "So, what's your decision. Thara?"
"Heef!" STARFUCK jumped and grabbed both their hands and shook them, PRICKVIPER or whoever they were. "In! In! In!"
God she so needed that meth so bad!
"That's a good girl." PIT VIPER pried his hand off STARFUCK's grip. "See you at the training center, Krace."
"Take care of yourself," ICEPRICK added. "You made the right choice."
They both rode on the big bike. PIT VIPER on the handle, ICEPRICK in the sidecar. Together they drove off. Leaving STARFUCK and FAPOLLO by themselves, standing on the abandoned airfield in front of some cement shoe-wearing dead guy's smoking corpse.
"Just follow my lead, STARFUCK, and you'll be fine." FAPOLLO said smugly, smirking smarmily as he did so. "You can be my wingman."
"No." STARFUCK replied as she grabbed him by the balls and gave him a tight squeeze. FAPOLLO keeled over to the sound of crushing nuts. "You can be mine."
[Happy birthday Shep!
]