CAPTAINCHEWBACCA WITH A LIGHTSABER!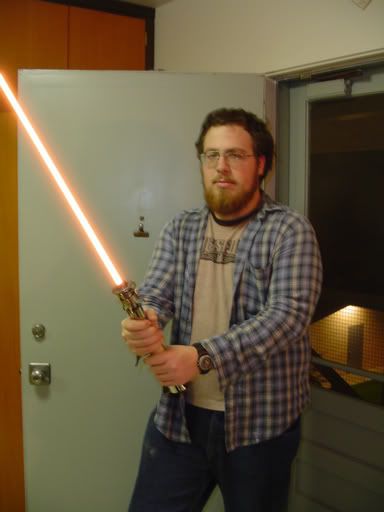 Oh yeah, you're envious.
Upon closer inspection...
(Quarter for scale)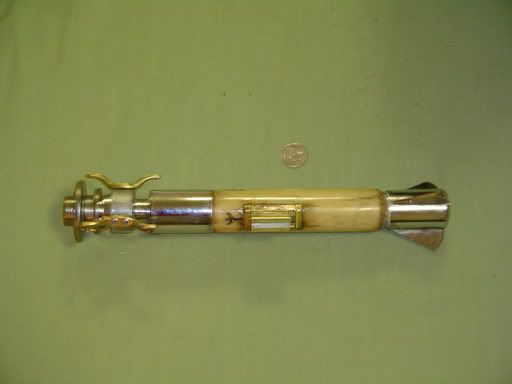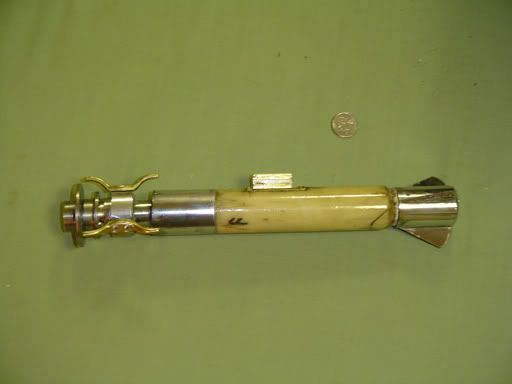 I still have to wrap the bottom of the handle in leather. We were going for a "norse" lightsaber look, so its made of a faux-ivory material, and made to look rather aged. The 3 runes inscribed in it are Ansuz, power of words an insight, Algiz, rune of protection, and Mannaz, for man.
Thoughts?