I've been wondering.
Should we have rules on what Expanded Universe material can be put in?
I'm leaning towards a quasi restrictive policy; as seen by the TIE FIghter page by me:
Shep wrote:Unlike many other authors, I don't consider many of the insane TIE designs, such as the Interdictor, Hunter and Oppressor to be part of Star Wars; but rather the result of idiot game designers with too much time on their hands, who instead of logically thinking out the progression of technology, and what a unit would be likely to use, instead create a new one-shot craft which we never ever see again in the Expanded Universe, ever; and essentially being Penis Envy designs.

You may call this elitism; but I call it using a brain.
TIE Interdictor
TIE Hunter (seen only in Rogue Squadron III)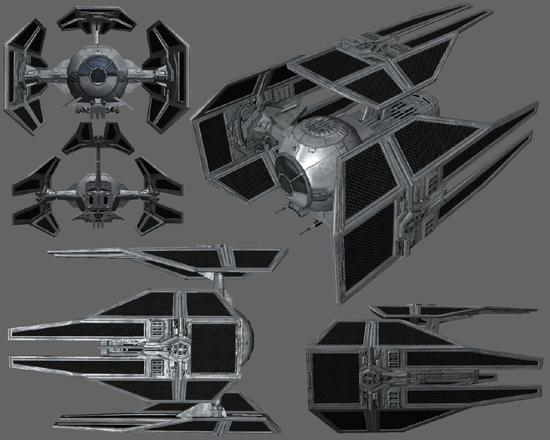 TIE Opressor (made up for SW Galaxies)
Examples of the idiocy I don't like.