It's been a while (I've been busy with classes and such), but moar artwork herein.
Charcoal sketch of a still life in my Intermediate Drawing class. The instructor used a lot of brown paper for texture, and used some harsh lighting to get us to concentrate on tone.
We had to take a photograph and use it as the basis for a contour drawing; I used this famous Vietnam War photo as the basis for mine.
I just decided to try and draw an AVP scenario.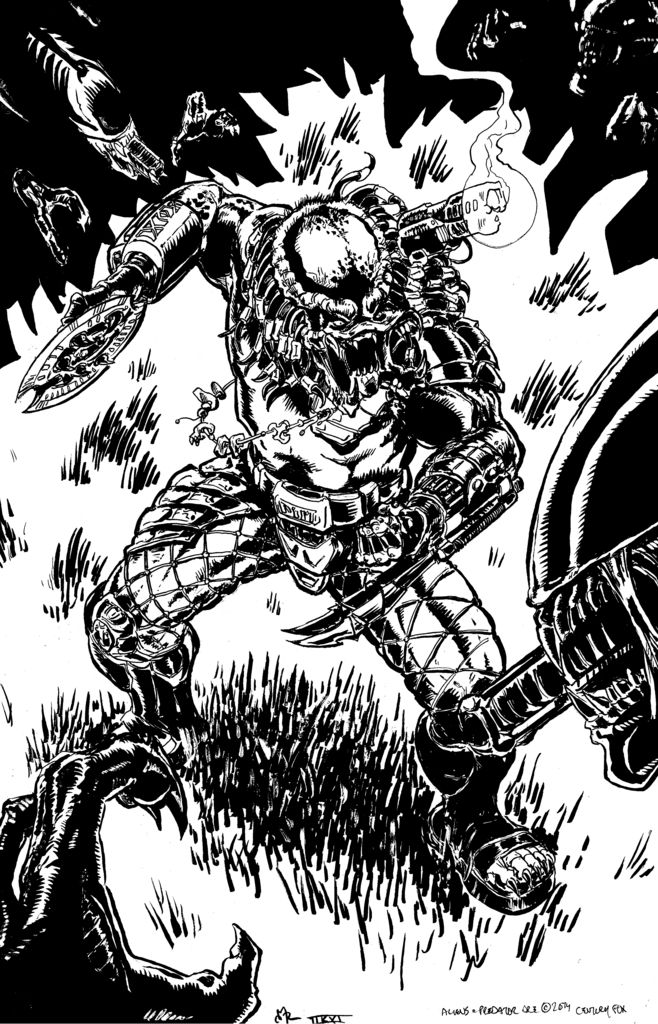 The Demon of Iron and Violence, a cybernetic monstrosity from the 'Kindred of the East' material for the old World of Darkness setting. I hated the illustration in the 100 Hells book that introduced these bad boys, a kind of uber-powered Terminator. The book illustration made it look almost bishounen-ish, so I decided on a much more brutal approach.
A pinup I did for my friend Dan Nokes, of
21st Century Sandshark Productions
. Dan's been writing and drawing his own comics for years, and I was introduced to him about two years ago. I've done a few pinups for him; this is from his book "Adam and Eve: Bizarre Love Triangle in the Zombie Apocalypse".