There had been so many VS. debates between various science fiction, but I rarely seen anything concerning fights between individual units from different settings and factions. So here's one to add to the variety.
Based upon their specifications: armaments, firepower, speed, armor, etc, which of these tanks, fully upgraded, would win out in a one on one fight:
The Mammoth Mk III Tank of the GDI, deployed during the Third Tiberium War, from Command and Conquer 3: Tiberium Wars?
(Plus adaptive armor and railguns upgrades)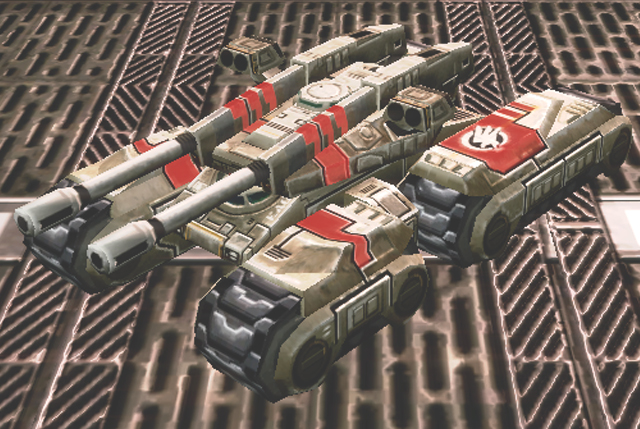 Or the Baneblade Super-Heavy battle tank, used by the Imperial Guards of the Imperium of Man, from Warhammer 40000?
(Lucius Pattern, Mark IV, fully upgraded with Hunter-killer Missile, Improved Comms, Minesweeper, pintle-mounted Heavy Stubber/Storm Bolter, Searchlight and Smoke Launchers.)