So in Green Lantern #9 we learn a bit about the secret of the Indigo tribe and what that Abin Sur was afraid of a big bad threat. Who is this threat that is greater than the Blackest Night, and also the threat that arguably is stronger than Krona?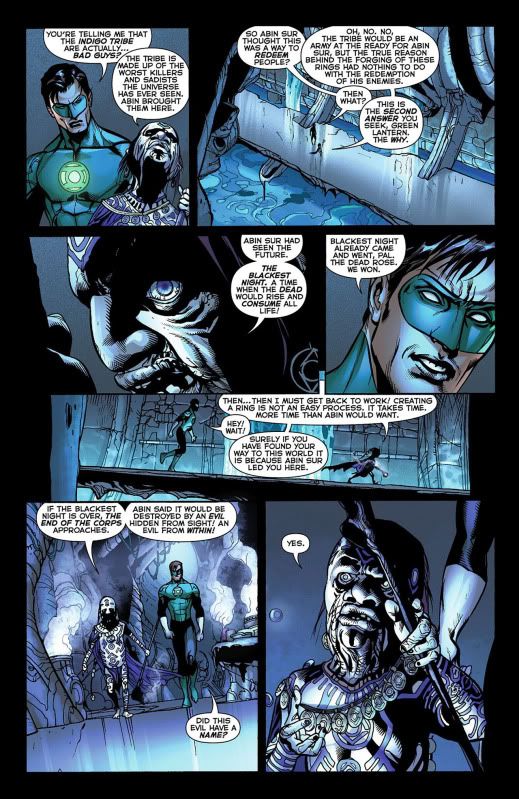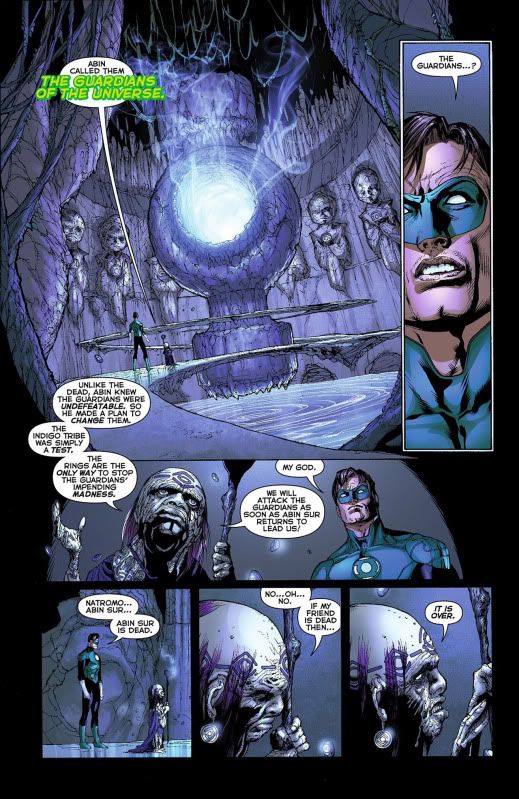 The Guardians are the big threat? Ok, that isn't so bad in itself. This type of plot where their is a traitor in the upper echelons of the organisation the heroes belong to isn't new. The Avengers did it in the 90s with Avengers : The Crossing where it turns out Iron Man was a traitor, being manipulated by Kang. Then years later (in real world time) we find its not really Kang, its Immortus pretending to be Kang.
Ok, having the Guardians as the bad guys doesn't necessarily warrant a
provided if its done right. However.... the Guardians didn't seem so tough against Nekron. They were over powered easily enough by Scar, who served as a minion of Nekron, albeit an important one. They were again dominated by Krona. Both of these threats were defeated by the Corps, Hal Jordan personally killing Krona. So it seems a bit of a let down to have Abin Sur saying the dead from the Blackest Night could be defeated, but the Guardians are a tougher breed. Say what?
I sure hope its not one of these storylines were people totally ignore the continuity of power levels in favour of whatever the plot dictates. At least have the Guardians being somewhat more powerful than their two previous performances either by individual power ups or they create a new corps, or at least have the Guardians a threat because of manipulation, or better yet, a combination of the previous.