Howdy all y'all. Sorry I haven't been around in a while... real life and stuff
This is a project I have had in mind for years. I have just been waiting to score the right parts and have the time. This is still very WIP but is going well.
I read the book "Han Solo at Stars End" when I was a kid and have always been facinated by the concept of the Z-95 Headhunter. I was never comfortable with the images of the ship as a single wing, two gun X-wing concept although I did like the mythology that it was an Incom/Subpro predessesor to the T-65.
I love the Alfred Wong models that actually incorporate swing wings, triple blasters ,twin engines and still look like they could be an X-wing ancestor but I can't afford Al's stuff and I also know that the Z-95 is supposed to be "fork tailed. I also like the mythology that there have been many generations of Headhunter and that everyone in the Star Wars universe seems to modify everything from factory specs...
So after that overly long intro here is my take on a Z-95 Headhunter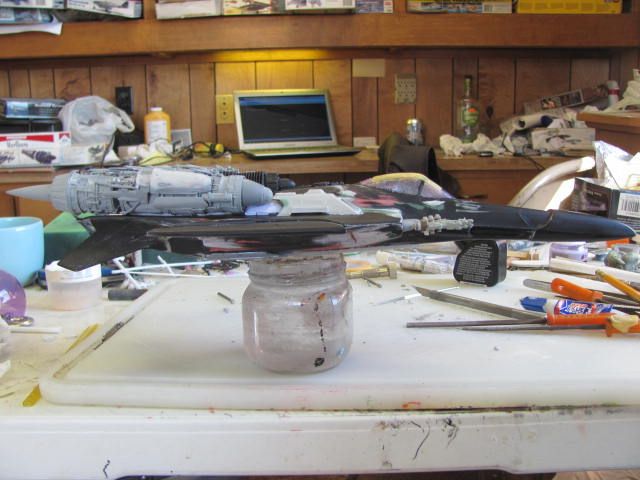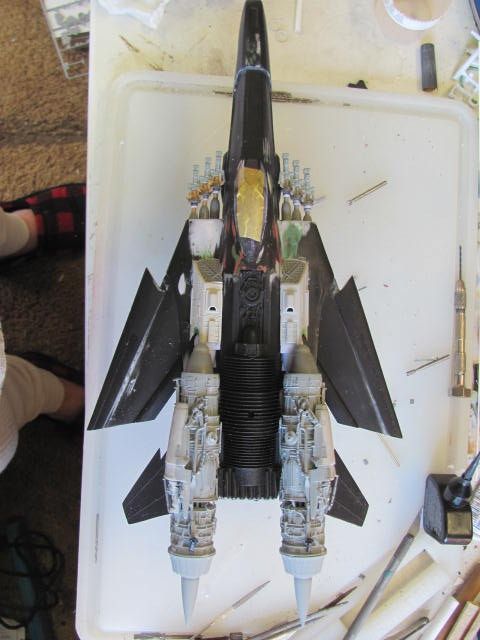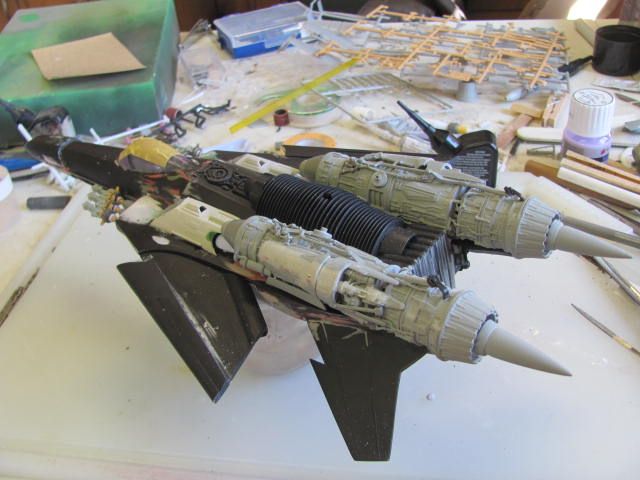 Here is the whole bucket so y'all can see the buildup
http://s253.photobucket.com/albums/hh50 ... eadhunter/