Starting with the Kriegsmarine.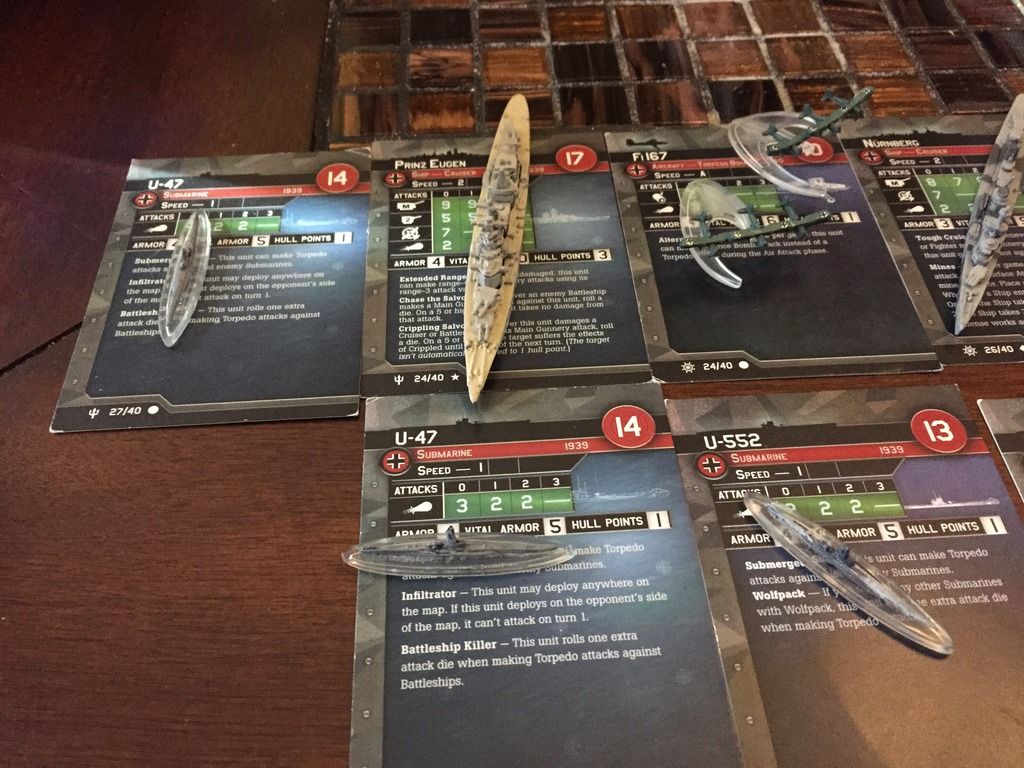 The Hipper class cruiser is the Prinz Eugen. Also lots of subs.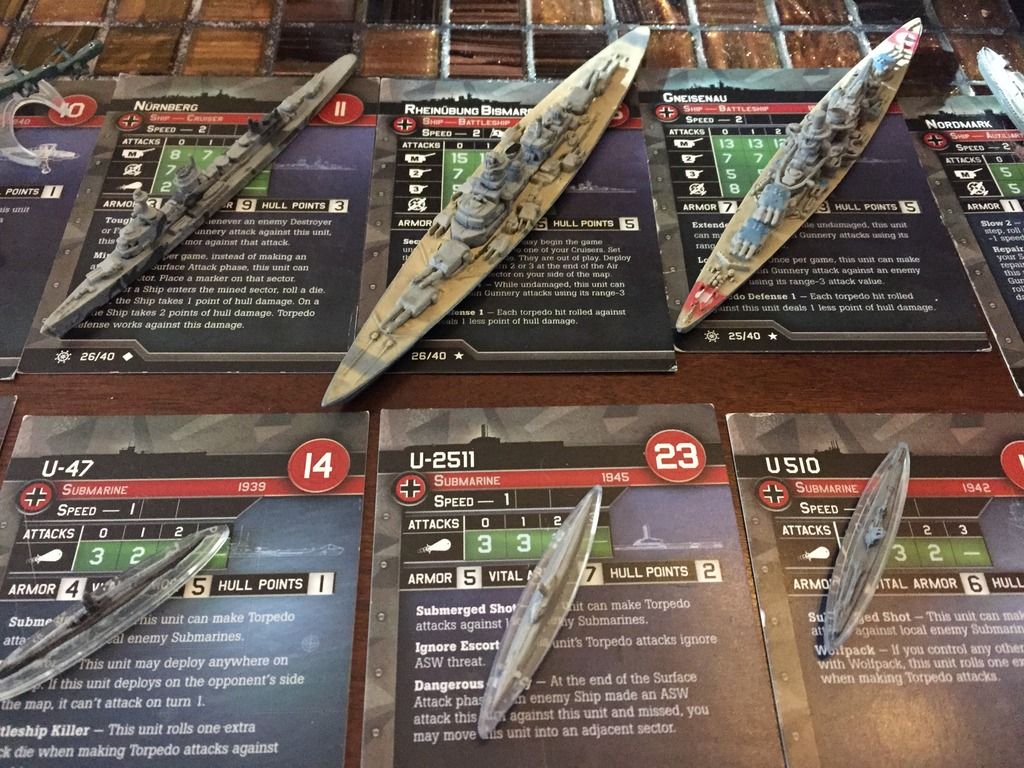 My capital ships, Bismarck and Gneisenau along with the Nurnberg and more subs including a type XXI.
Some smaller fleet units and a fleet replenishment ship that can repair another ship and has the firepower of an destroyer. And only costs 5 points. ( games are usually in the 150 point range). So yeah definetly OP.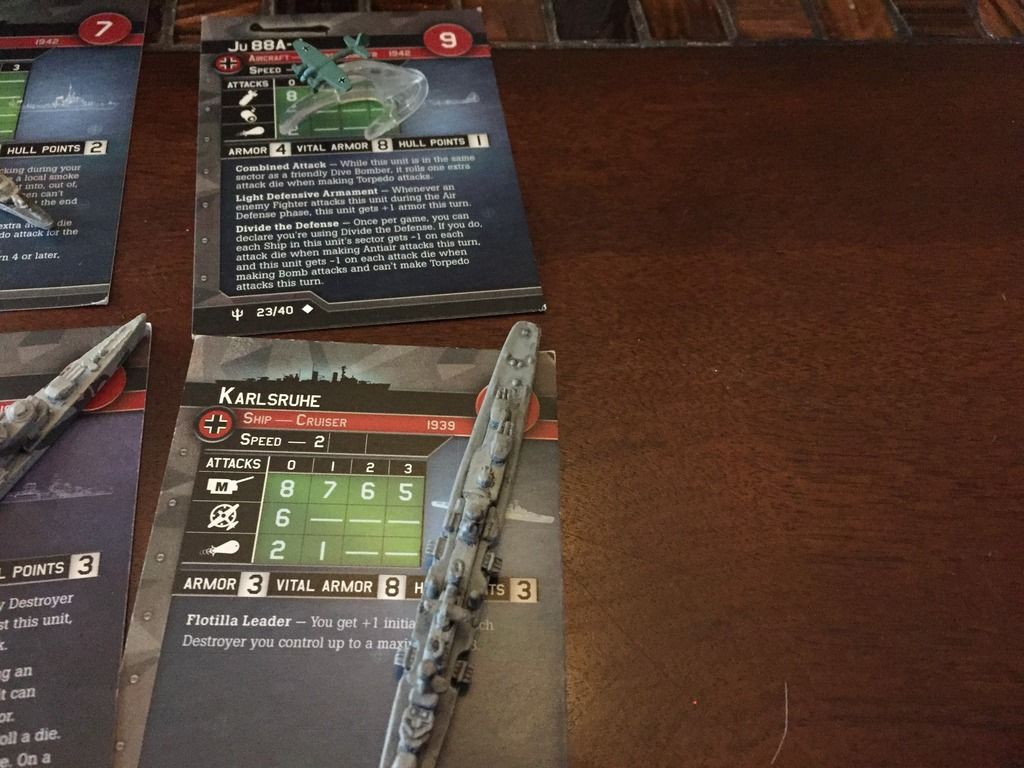 Ju88 A4 naval bomber and a K class light cruiser.