I have recently been
given
a motorcycle, a CJ 750, on the reasoning that since I'm currently fixing up a dnepr, I must have the enthusiasm to do this one too. This reasoning is apparently sound, since I'm taking it on. I'll be documenting the progress here.
The bike was delivered last Saturday, the sidecar is to follow when people have the time.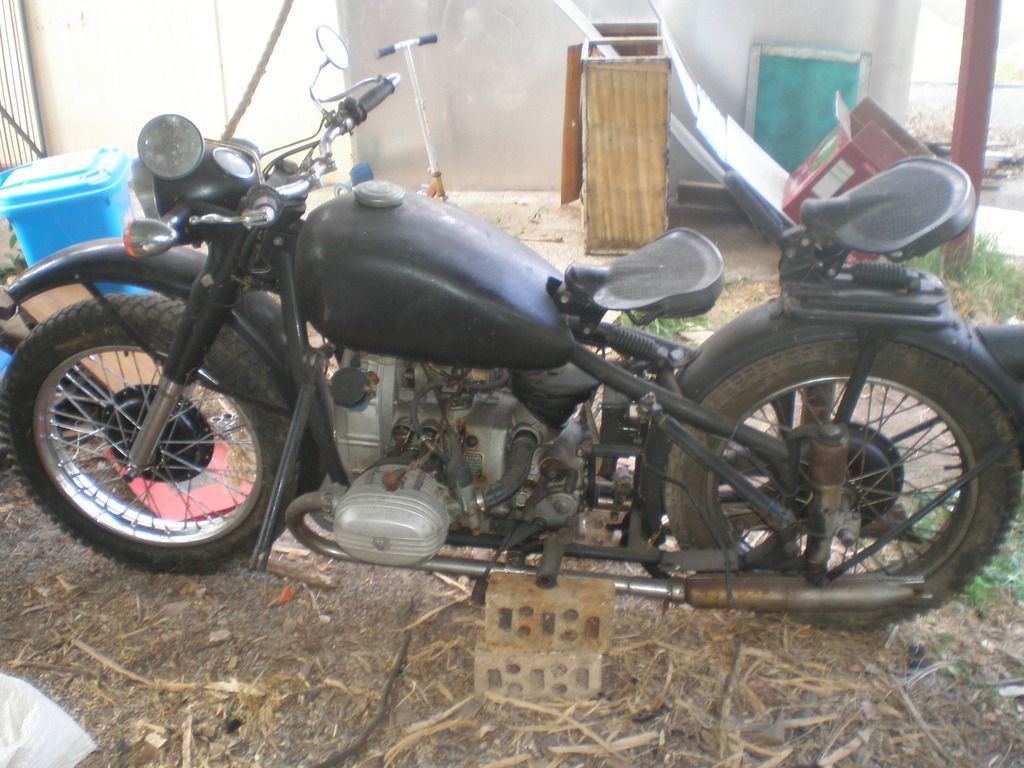 I was told everything was working fine until 18 months ago the gearbox locked up, and it would only go in reverse. We had a bugger of a time getting it into neutral, and when we pushed it, it was very crunchy in the gears somewhere. Something was definetly not happy.
To get the gearbox out, you've pretty much got to start at the back, remove the rear wheel and shaft.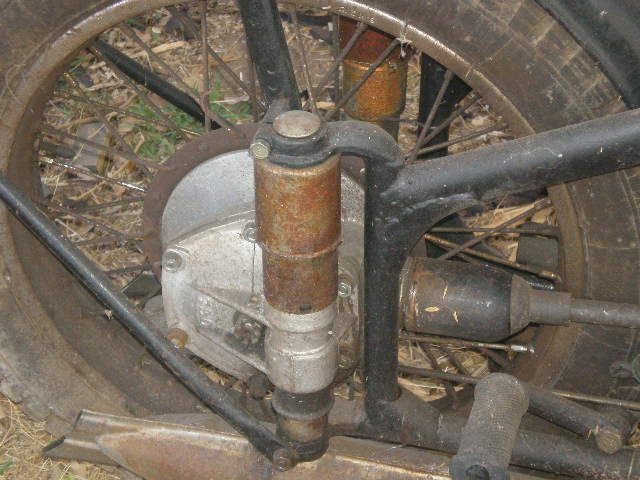 I didn't mind this, as I wanted to have a look inside the diff (rear differential, aka final drive) anyway.
Bit crappy-looking, those shock-absorber covers. I might get them replaced with something shiny.
Here I've unbolted the diff, and pulled the two sections apart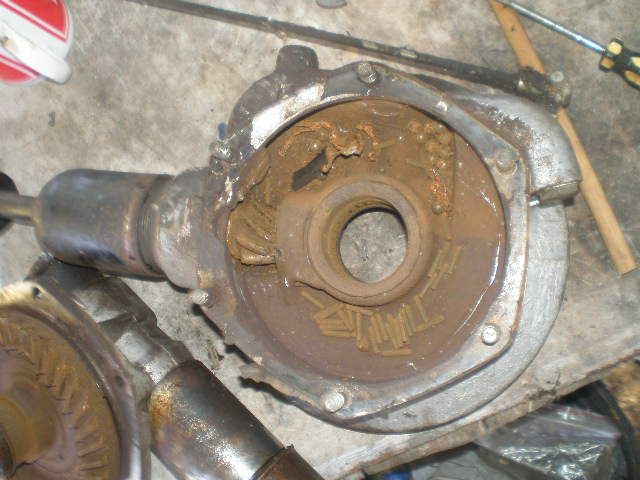 You can see one of the two sections of the diff in the lower left corner, including the large driven gear that propels the rear tyre. In the centre of the picture is the other part--you can see the shaft going in, and the small drive gear.
What's all that other shit in there? Yeah, I noticed that, too. That's roller- and ball-bearings. That's how they were when I opened the diff, just scattered around sitting in there like that. Oh, there's also some little strips of chewed up metal that I think used to be washers and things. I don't think it's supposed to look like that.
You know what I'm not noticing?
Oil.
Dry as buggery, it is, so when I talked to the previous owner just earlier today, I asked him how often he checked the oil in the final drive.
Him: "What, you mean the gear box?"
Me: "No, at the rear wheel"
Him: "Oh, that? That doesn't use oil, it uses grease"
Me:
"Uh, it takes oil..."
Him: "Oh, that's right. There's a thing back there..."
Me:
"Uh, yeah, there is."
So now I don't know if he just forgot over the 18 months the times that he had to check and replenish the oil, or if he never did check it. The diff needs oil, but it doesn't eat it in the same way as the engine, As long as everything's fine, it'll go for years without fuss.
And then I took some time out for a little bit of experimental cookery.
Every kitchen has a blender, kitchen knife, tea cup, WD 40, and a greasy motorcycle shaft in it, right?