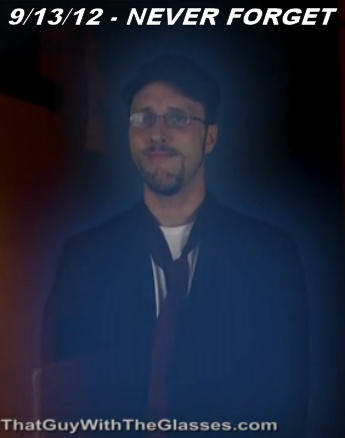 He remembered it, so you didn't have to.
So, for those who follow That Guy With The Glasses, you've probably seen To Boldly Flee and how it seemed to bring an end to the character of the Nostalgia Critic.
Well, it did.
Doug Walker is moving on from the NC and into new things. Some might say it was too soon, others might say it should've happened long ago and still more might say he picked the right time to do it. Whatever your thoughts, it is truely the end of an (Internet) era.
If you haven't watched TBF you should. It's pretty good and does serve as a fitting finale to an iconic Internet character. Now we'll just see what the Walkers will have in store for us next...