Once we were all thoroughly prepared and re-Byzonized, the exercise commenced in short order. This time
Bragotyomkin
held the defensive position against the approaching feline fleets. They came from all sides, and as the mock battle began, with all its simulated glory and computated horror, the exercise gradually descended into a protracted hours-long campaign as the Chamarrans, seemingly more cautious this time round, opted to stand from afar and lay siege to us in space.

In that position, outnumbered by a slightly superior force of cats, I would have never expected the eventual outcome of that second exercise.
NAVY NYAH!
By: Darkevilme, Simon_Jester and Shroom Man 777
Sector E-24
Off Chamarran Space
Unreal Time / Late 3400 / End of the Year
Quote:
A MOST BYZONISTIC FLEET REVIEW OF THE PROLETARIAN PERFORMANCE OF

KOSMOFLOT BRAGOTYOMKIN

IN THE SECTOR E-24 WARGAMES WITH CHAMARRAN HIERARCHY FORCES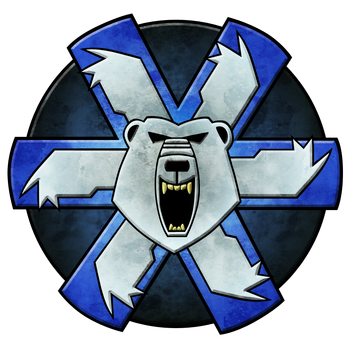 Seal of the Imperial People's Military Maritime Space Fleet
Round 2
This time, the Chamarrans had a 3:2 advantage on us. They arrived in the system using a multi-vectorial approach, coming from different directions in an attempt to englobulate us. However, we stood fast and maintained our positions, careful not commit the very same mistake we made before - we would not divide our forces unless absolutely necessary. Instead, we consolidated all of
Bragotyomkin
into a single unbreakable phalanx to weather the inevitable storm the felines would unleash upon us with their overwhelming numbers. 'Circling the wagons', as the Solarianoid phrase went, was an apt description for the stratagem we used. By banding together, our ships would be able to mutually defend each other from the felines' long-ranged strikes - using a combination of overlapping fields of fire, circulating gunskimmer sweeps, and smaller subcrafts to intercept incoming attacks.
As soon as they got in range, the Chamarrans began launching their missile salvos. Their primary long range missile combatants were the
Dominions
and the
Predators
, and the larger carriers hurled a truly staggering amount of warheads - each
Dominion
being equal in throw weight to no less than two
Friend of Bragules
in missile cruiser configuration (of which,
Bragotyomkin
only had two). The smaller cruisers individually mustered smaller barrages, but they more than made up for it in numbers.
Bragotyomkin
held its ground in steadfast and resolute defiance and swiftly counterstruck with long-ranged missile salvos of its own. Unlike the Chamarrans, who only had two varieties of missile-capable ships,
all
our warships were missile-capable and when their salvos were combined, the whole bragfleet itself would become one enormous missile combatant. But the sheer extent of our armamentations was tempered by the need to conserve our warheads, lest we deplete them prematurely. Knowing full well that we had a long battle ahead of us, we administered a carefully measured dose of simulated thermosubnucleoatomics to the felines, reciprocating with roughly equivalent salvos as we traded blows with them. We reserved the bulk of our strategic missile force for later, when we would unleash it at an opportune moment.
In the meanwhile, we endured. As the gunskimmers, fighters and gunboat-missileers swept the space around us, the venerable paleocruisers were also dispatched to screen us from the cats' claws. As I expected, it seemed as though the Chamarrans had changed stratagems, adopting a more cautionary pose. Whereas in the first exercise Sesh had hurled the bulk of her forces in a direct attack, heedless of the wanton casualties she might (and did) sustain, in the second exercise they were more content with bombarding us from afar rather than risking themselves as Sesh did in a direct engagement.
Perhaps the other two Battlemistresses, Eshe and Liana, balked at the prospects of losing ships and crews in combat, or maybe they thought taking their time and striking from long-distances was a more efficient strategy. Either way, their three battle groups had
Bragotyomkin
completely surrounded, and it gradually became a space siege - a grinding war of attrition. In that situation, both sides could have held on indefinitely* while battering each other from afar, dealing and sustaining only a fraction of the damage a more up close and personal engagement might inflict, but eventually, someone had to make a move.
It was not just a battle of long-range missiles, but also a battle of patience. I waited for the situation to change, and prepared
Bragotyomkin
to spring into action when the time was right.
*[In real war, a protracted campaign would favor the defenders more than it would the attackers, as delaying the attackers from accomplishing their objectives (be it the destruction of their opponents, or the seizing of an objective) is in the interest of the defender, whereas the attacker is better served with a quicker resolution to the conflict. Aside from bogging down the attackers, a prolonged resistance may also allow for the eventual arrival of reinforcements to support the defenders - as seen in the recent actions in space sector H-12, the so-called Battle of Zebes - while simultaneously preventing or at least delaying the enemy campaign from advancing forward strategically. Battles must not be only analyzed in their own individual contexts, but also in the greater strategic scheme of things in relation to the overall campaign.]
HSF

Nightshadow

,

Rampant

-class battleship, Second Battlegroup
Sesh was not at ease fighting from range. Oh, how she'd prefer to get to beam range with Nightshadow and the other Rampants- a quick lunge and pounce to tear their opponent's throat out. Unfortunately she'd found last exercise that Bragulan throats were covered in teeth and those teeth were made out of bullets. So here she was, cautiously watching her
Predators
and
Dominions
engage in a missile duel with the Bragulan fleet. Even the drones couldn't close range and were forced to hang as diffuse cloud of supplementary point defence between the two forces. The Bragulans hadn't sortied their fighters offensively and attempting a drone strike would only lead to a dogfight and both sides depleting their supply of strike craft to little gain.
Battlemistress Sesh wasn't going to be content to sit and spectate for this battle though. Even if her precious
Rampants
were devoid of missile launchers, she'd made some plans just in case they played the cautious kitty.
"All beamcannon armed ships, prepare for coordinated slash beam salvo." she said and then waited to get a nod from her fire control operator.
"All ships keyed in, battlemistress. Target?"
"Saturation fire on paleocruiser 3."
"By your will."
In unison over a dozen beamcannons lashed out into the space Sesh's battlegroup had localized one of the Bragulan ships into. They then whipped across that volume in parallel sweeps, attempting to put fire into all conceivable positions where jamming and dodging might place the target vessel. The first sweeps did nothing, but narrowed down the possibilities for the second. The third went somewhat better. All that the beams touched glowed brightly as the exotic energy weapons interacted with the walls of coagulated atomic radiation that surrounded the Bragulan warships, in reality the beams were dialed down to their absolute minimum yields though they simulated combat-grade intensities.
---
BSS

Most Erudite and Byzonic Decree of Most Merciful Magnanimously Munificent Moon Smashing

,

Patriotic Glory

-class paleocruiser
The exterior tele-video sensors suddenly flashed far more brilliantly than before and the computer started to click and whirr with the ponderous sounds of venerable vacuum tubulated computations.
"Have we been hit?" Zaggadavik barked at the crew clustered around the computer, who were desperately and futilely trying to resolve a paper jam in the computer's output system before the commissar could inflict stickbeatings.
"Coming now sir, vessel hit with extreme range beamcannon fire. External missile batteries starboard 3 through to starboard 41 destroyed, k-bolter batteries 2, 4 and 6 50% or more inoperable." A computationalist summarized from the printout over the sound of his comrades becoming percussively more patriotic.
"Nothing but exterior damage?" Zaggadavik asked, wanting confirmation that the beam had not been able to dwell on them long enough to do more than disable some of their Byzonic arsenal.
"Da."
"Send trucks to the missile magazines under the affected batteries! Move the missiles from there to the undamaged launchers!" Zaggadavik barked. Keeping the missiles in their original place, by the broken batteries that could no longer launch them, would be an exercise in futility. At least the undamaged launchers would be able to use them still.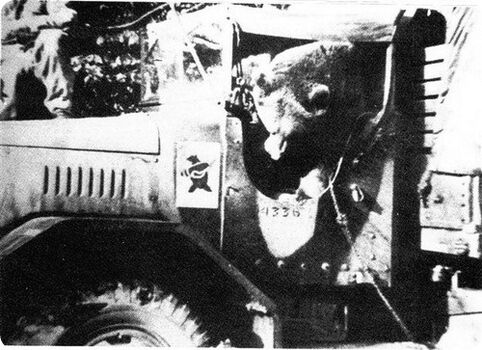 Half-tracks roared through the corridors, carrying enormous quantities of missiles. The
Moon Smasher
was lucky in that a century ago it had been charged with carrying an entire division of the Imperial Legions of Liberation within its massive cargo holds. Their destination was some distant warzone in Wild Space, but the brave troopers never made it as the cargo holds malfunctioned and they were all asphyxiated to a bear. They were given heroes' burials and promptly spaced, and the
Moon Smasher
got to keep all the military vehicles they had brought with them. Including the trucks that were now ferrying ammunitions. It was certainly more convenient than relying on press-gangs to haul the missiles across the ship by hand.
"Trucks are on their way, Commissar."
"Very well. Continue fire with remaining launchers." Zaggadavik ordered and settled as the Computationalists tried not to whimper loud enough to attract further stickbeatings. The half-tracks were rolling, the missiles were being transferred, and they were mitigating some of the damages done unto them by the felines. The beam fire was inconvenient, but they were Bragulans, they could ignore the inconvenient.
---
HSF

Nightshadow
"Several Predators now report minor focusing node degradation, battlemistress." Sesh had known this was inevitable, but the urge to at least DO something, to strike out with beams as a Chamarran fleet should, had been overwhelming. A few dozen salvos later, the Bragulans did seem to have lost some of their missile throw weight, but her ships ran the risk of burning their beamcannons out before they inflicted any meaningful damage at this rate. The Predators, with less room for redundant focusing nodes, were simply showing signs of damage first.
The phrase that popped into her head was
Chewing Vacuum
.
"Very well, cease coordinated fire plan and go to plan B. All Rampant ships to go over to auxiliary jamming mode, all Rampants prepare damage control teams at jammers to conduct quick replacement when ordered." They couldn't contribute to the fleet's offense anymore, but she could contribute to the defence with the preparations she'd made. The Rampant had quite a powerful jamming suite, like all Chamarran vessels. The trouble previously was that her jammers had been trying to engage in a close range shouting match with the Bragulan sensor systems. What the Bragulans lacked in electronic sophistication they made up for with power output- to the extent that Sesh was now pretty sure if she looked up
"finesse"
in a Bragulan dictionary, it would describe it as
"a state achieved through the application of superior wattage"
.
At this range, though, she could at the very least take the heat off her Dominions with regards to the radiation seeking missiles the Bragulans kept on mixing into their salvos. By making sure the damage control teams and replacement jamming parts were right adjacent to the jammers, she could do it without the inevitable burnouts from prolonged high power operation impairing her ability to jam should she get into another close in shouting and shooting match with the bears.
To the Bragulan missiles, the number of Dominion grade jamming signals suddenly more than doubled as the Rampants diverted their Tap output more fully into their jamming suite. Missiles designed to kill sources of jamming suddenly found themselves spoiled for choice. Being too dumb and too inundated with noise to coordinate, they split their atomic attentions between the freshly multiplied targets.
---
BSS

Fist of Consummated Retribution

,

Imperator's Fist

-class battleship
The mood in
Consummated Retribution's
bridge was that of controlled chaos as battle controllers and adjutants beared their stations. Operators relayed orders, barking at corded handsets while stabbing plugs into bulkhead-spanning switchboards. Cosmocartographers with elongated beating-sticks pushed floating miniature ships across null-grav holograms of the battlespace. Orderlies ran to and fro, relaying papers from the printers to the commanders, and shoving their signed orders into the pneumatic tubes, or discarding outdated reports in incinerator bins. Commands were roared by officers, alarms were blared by macrophones, adjutants droned and chanted status updates in a mantra of megatons.
In the middle of this Byzonic battle-bustle sat Front Admiral Nykanor Zyvan Nikhamov, seated on his command chair. The roll cage was disengaged as he leaned forward and steepled his claws under his chin, deep in thought. His eyes darted from one telescreen to another, while at the same time he listened to the many reports of his subordinates and the vessel's very own captain, in charge of combat operations in the
Retribution.
"Multiple paleocruisers report having sustained superficial damage from the beamstrikes, Admiral. Their external systems have been damaged, and their collective missile throw weight has been reduced to 85%," announced their communications officer.
"Instruct those affected to exchange places with fresh paleoships before the felines fire again. The phalanx must be maintained." Nykanor replied. On one paw, the beam cannons that had previously been so devastating to his battleships had inflicted only slight, bearable damage on the paleocruisers after so many salvos, showing that distance and jamming was adversely affecting their aim. On the other paw, the damage sustained by
Moon Smasher
and her grandsister ships combined with the Chamarran's own EW meant that the paleocruisers' striking power was nonetheless diminished, and no matter how slight this damage was it would still accumulate as the battle went on. Eventually this would affect the whole fleet as well, as they were few and the Chamarrans were so many, sheer numbers would gradually grind them down.
"Chamarran Second Battlegroup has ceased their beamfire but substantially increased their jamming," a sensor officer reported. "Spud salvo effectiveness has been attenuated."
Nykanor turned his attention to the telescreens displaying the course of the paleocruiser missile salvos, which were losing coordination and veering towards too many sources of jamming. This was not surprising, as the older missiles were prone to this whenever confronted by more sophisticated EW systems like those of the Solarianoids, and right now the Chamarrans. Had they used more intelligent missiles, the problem would have been alleviated, but now was not the time for them - not when the enemy was at full strength and in position to intercept anything he threw at them. Fully familiar with Koprulu Zone Rules, he knew better than to squander his hand this early in the game, before the Battlemistresses made their move, or he made his.
For the moment, they would wait. As if to accentuate that point, Nykanor glanced at his pocket watch to note the time since the beginning of their mock battle.
He didn't expect the battle to be resolved through long distance fire alone. In a missile engagement against disproportionally few foes, perhaps. But between whole fleets whose offensive missilery were just as effective as their defenses? A battle that would be decided by long-range salvos, by who had the most warheads and/or point defenses, or who ran out of them first, would be a time consuming affair that could last for hours.
"The Chamarrans are firing another salvo of missiles. Incoming!" announced an adjutant.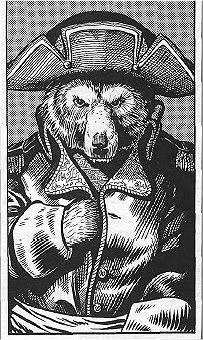 "Da," Nykanor acknowledged, but otherwise gave no other command. As a Front Admiral, he had delegated the duties of defensive counter-action to his subordinates, namely the captain of the
Retribution
and the commander of all other vessels. They had served under him in many campaigns and skirmishes throughout Wild Space, there was no need for any further instruction, they knew what to do.
In the radar screens, the Chamarran missile mass was displayed as massive blobs rushing out from their launcher ships. There were thousands of individual delivery vehicles there, each of them yielding less than the standard Bragulan vegemite-nuke, but compensating for it with their sophisticated sensor systems, decoys, EW suites, and the like - so while each Chamarran missile had less destructive power than a Bragulan equivalent, it was nonetheless more accurate and more difficult to shoot down.
It was a challenge the targeteers of
Bragotyomkin
were eager to meet. Active aggressive-aggressive arrays were mechanically steered to face these incoming threats, bathing them with intense radiations from all over the nuclear spectrums. Sensors illuminated them, lighting them up brighter and brighter as they came nearer and nearer, even harmonizing with the radiological electro-warfare suites and jammers to the point of disturbing some missiles' more sensitive systems. What the Bragtech sensoriums lacked in technical sophistication, they more than made up with sheer power, to the point where warships tested their aggressive-arrays by using them to irradiate hapless Wild Space colonies from orbit.
Their point-defenses also followed the same inelegant and brutish solution. The telescreens displayed the distance between the missiles and their intended targets, and the numbers counted down as the seconds passed. In the instant they reached the engagement envelopes of the Bragulan close-in weapons systems, space lit up as flak guns spewed out relativistic buckshots, salvo cannons lobbed out multi-megaton mortars, K-bolters filled space with acid bullets and nuclear-tipped missiles threw themselves against the waves of Chamarran warheads. The wave of missiles was met by a wave of bullets and explosions promptly ensued.
Inevitably, some of the wily cat missiles, controlled by a rudimentary version of their drone AI, managed to slip through the fury of the fusillade. Defense guns continued to fire at them while proximity mines were detonated in an attempt to bathe them in shrapnel. More missiles fell to these, ripped to pieces in the indiscriminate fire. At close range, Bragulan radiological jamming threatened to outright burn out the most sensitive seekers of the remaining missiles. Decoy buoys projected the nuclear silhouettes of bragships in an attempt to confuse them and make them detonate prematurely. Some were tricked into doing so, but the sheer volume of warheads launched meant that there were still few left, and these survivors evaded made their terminal approach.
They weaved and maneuvered gracefully on their contra-grav thrusters, evading the point-blank buckshots of Bragulan space shotguns and finding their marks with cat-like dexterity. Compared to Bragnuke detonations, the Chamarran warheads were positively puny. But precision was something they had over the bragnukes, in spades.
Amongst those hit was a
Chernovyi
-class battlecruiser. According to the graphs printed out by the computators, its hull would have glowed as ray shields deflected the thermonuclear energies of the detonating missiles. Some bleed through would have caused ablative bragcrete armor to vaporize, taking the heat and dissipating it to spare the rest of the ship from damage. Overall, the mighty
Moonbreaker
, which had also partaken in the first exercises with the Chamarrans, had gotten off lightly compared to the last time it danced with the cats. The simulated damage was bearable and it continued to fight with minimal impediment.
Other ships were not quite as lucky. The larger bragships were able to withstand the bombardment with the strength of their shields and armors, and the gunskimmers were nimble enough to dodge the missiles, but the paleocruisers were showing their age in this battle. Those hit by the earlier
Rampant
/
Predator
beamstrikes were further attrited, a few were already down to estimated 75% combat effectiveness, and while the rest were better off still their collective throw weight had been diminished. They could still continue on with their Byzonic duties, as the light Chamarran warheads lacked penetrating power, but the battle was still far from over and at the rate the fossil ships were sustaining damage, the younger and sprier Chamarran ships would surely outlast them and gradually wear them down. Superficial damage would accumulate until the paleocruisers lost their hides. The
babushka
warships' myopic sensors, rusting turrets and arthritic armor were costing them dearly, they were running out of stamina and gasping for breath. They simply couldn't stay in the fight for too long.
Nykanor knew this, of course. He had no illusions as to the state of the fleet's paleocruisers, and as lauded as the fossil ships were, strategic doctrine called for their mass numbers to be used in dispensable wave attacks against the enemy. This was so even during the Apexai War, when the
Patriotic Glories
were still in their middle-years as opposed to being outright Pre-Cambrian, and their conditions had only worsened as the centuries went by. Still, their utility as screening ships and missile buses was undeniable. He knew he couldn't let the enemy destroy his dispensable wave attack ships before he could get the chance to launch them in a dispensable wave to attack the enemy. The paleocruisers formed the bulk of all bragfleets, second only to gunskimmers in numerosity, and their combined firepower was formidable. Losing them would be tantamount to amputating a limb off his bragfleet, albeit a gnarled and wrinkled up limb, but one that could be used as a club.
"Instruct the paleocruisers to close back to the main body of the fleet, tighten up our formation and ensure intersecting fields of fire. Tell the fighters and gunships to intensify their defensive coverage on the paleocruisers especially," Nykanor barked as he listened to the damage readouts, it was not bad, but not quite good either. This was a most unusual situation to be in, a bragfleet being the one recipient of a long-range missile barrage. Their principle enemies in the Koprulu Zone favored energy beam-heavy combatants for
they
- the Imperial Bragulan Navy - were the ones who did the massive multi-megaton missile massacres, not the other way around!
He would be damned if he let the kitties school him in the art of missile combat, not when
all
his ships were missile combatants.
Nyet.
They would be the ones in for an
de-
education.
Two can play at this game,
Nykanor thought, recalling how Sesh was able to scratch his paleocruisers from afar by concentrating her warships' beamcannon fire. He had a cunning plan.
"Inform the fleet to concentrate all active aggressive-aggressive arrays on the largest targets in the Chamarran Second Battlegroup's formation. Target super-carrier one. Missiles are to be configured in semi-active modes. Missile-warcruisers
Bragslava Bragski
and
Nyadya Kyraloviya
are to lead in target designation, authorize them to use tier-3 missiles." Nykanor rose up from his command chair and barked these orders with a predatory glint in his beady bear eyes. "Let's show these cats how a dozen of their tiny scratches compares to one mighty bear clout."
"Aye, admiral.
Bragski
and
Nyadya
acknowledge," the weapons officer affirmed. This particular Bragulan was bearing one of the most modern defense network computers ever, as evidenced by the thick cables that snaked from its console and into his snout, going into his nostrils to interface with his brain. Cybragnetic computronic command and control. Many buttons glowed and there was beeping as he received his answer. "Illuminating... now."
His statement was followed, on cue, by half a dozen HR Geiger counters clicking and clacking in harmony as the combined radionucleonic emissions of the Bragulan fleet more than doubled. Just as the Chamarrans did by focusing their beamcannons in a gridfire to localize targets, such as the vulnerable paleocruisers of
Bragotyomkin
, the Bragulan active aggressive-aggressive arrays returned the favor and bombarded the Chamarran fleet with their own emissions as well. Irradiated tachyons made the very vacuum of space sizzle, mechanically-scanned dishes and apertures swept in grids, so many ships focusing and combining their radiations to simply burn through jamming and ECM to locate their target.
It was as though the Bragulans were once more in a shouting match with the Chamarran ships, but this time they had cupped their mouths to shout even louder.
At the center of this effort were the
Bragslava Bragski
and
Nadiya Kyraloviya
, dedicated
Friend of Bragule
-class warcruisers in specialist missile configuration. They were optimized for this, even more so than the huger
Fist
and
Chernovyi
-classes, and their networked gamma pulse systems could coordinate not just their own massive missile massacre motherloads but also that of entire fleets'. The centerpiece of this was their Aggressively Enhanced Subnuclear Arrays, the most advanced missile guidance packages in the Bragulan fleet, integrated into their BRAEGIS system. If puny human active electronic scanned arrays sent hundreds of thousands of pencil-thin beams of energy to illuminate their targets, this aggressively enhanced subnuclear array sent thousands of millions of beating stick-thick beams of
hyper-atomic
energy to light the target up like a little Bragsday Tree. They made it glow in the dark so they could be
shot
in the dark.
By
all
the Bragulan warships, launching their missiles as one.
Thirsting for the sweet nectar-honeys of revenge, the paleocruisers launched first, sending wave after wave of antiquated Spuds towards the Chamarrans. In an act of filial piety, the younger warships - large and small alike - followed suit and unloaded at the cats. Nimble gunskimmers fired quick salvos of cruise missiles, battlecruisers regurgitated torpedoes, and the
Imperator's Fist
battleships launched cruise torpedoes. Strangely, the
Bragslava Bragski
and
Nadiya Kyraloviya
launched last - but as their primary armamentation was disproportionately composed of missilery, their final salvo was the largest of all ships.
The missiles were configurated to semi-active homing. Which meant that rather than use their own built-in targeting sensors, they would instead be directed by the sensors of their launching warships, which acted like flashlights or laser designators to paint the specific target. With so many ships concentrating so many aggressive arrays on a specific target, even the most potent jamming and countermeasures would be hard pressed to repulse the oncoming storm.
So it was up to the Chamarran point-defense specialist ships. Their
Wayward
-class escorts with the Meercat 2 area defence system. They had proven themselves in the previous exercise with the Bragulans, their defense missiles proved decisive in the battle between the
Predator
-class cruisers and the
Patriotic Glory
paleoships, shooting down the fossil warships' missiles and allowing the
Predators
to last longer, in effect serving as a very potent force multiplicator. In the preceding minutes of this second engagement they had also proved effective in defending the other larger ships from the saturation missile bombardment.
Now, they would be put to the ultimate test. This was not a saturation bombardment equally distributed to target all ships, but a highly concentrated spear of missiles targeted at
one
ship. The placement of the
Waywards
was to defend all ships equally from the former, meaning that they were dispersed, their formation spread out equally amongst many ships. Against the latter, they were not in a proper position. Only a few of the
Waywards
would be located ideally to intercept the spear of missiles. But that did not stop the other outlying escorts from aiding their sister ships despite their suboptimal placements. As the Bragulan missiles approached them, they all pitched in and unleashed a worthy barrage of counter-missiles and point-defenses that fell the initial wave of antiquated paleocruiser-launched Spuds and even the gunskimmer-fired cruise missiles.
But the following waves were not as easily repulsed. The Braguda Moskill torpedoes that came after engaged their countermeasures, as they were guided by the emissions of the Bragfleets' sensors so they turned their own unused arrays into jammers and began flying in mad weaving courses whilst dispensing vegemite chaff to throw off enemy targeting. Even more troublesome were the advanced 007-P Bragranits launched from the
Bragslava Bragski
and
Nyadya Kyraloviya
. They flew in tight formations, their jamming pods filling their area with intense radiations to turn them into a big indistinguishable blob of radioactivity in the eyes of enemy sensors, and in each group of missiles only one would stick its metaphorical head out of this field of ECM to scan with its own passive sensors - to see the targets designated by the AESA of the bragships - while using gamma ray pulses to relay information to their fellow missiles through their own intense jamming. Should the spotter missile get shot down, another would simply take its place, until they came within range and then they would...
---
HSF

Fey Runaway

,

Wayward

-class escort, Second Battlegroup
"...Nyah!" sensorcat Chica mewed as she watched events unfold in her holotank. She touched the holos with her interfacing nail extensions, which totally weren't there just for cosmetic purposes, and zoomed in on the image. Now she could see them more clearly, the two waves of those insufferable Bragulan missiles. They came in two kinds, the first kind was weaving and dodging and chaffing and going so fast, the second kind that came later were even trickier and covered themselves in jam. It wasn't as if they weren't already having difficulty with the first wave of paleocruiser paleo-missiles, that took
a lot
of Meercat missiles to stop, and then the gunskimmer cruise missiles. And now this!
To make things worse, the Brag missiles were MIRVing! For every one they had targeted, ten more took its place! The missiles launched by the Bragulan warships were now splitting open and
launching their own missiles!
It was like the Bragulans were so into missiles that their missiles had missiles inside them so they could missile while they missiled!
Nyah!
"Tell all the
Waywards
to intensify forward batteries!" her shipmistress cried. "Even the escorts out of immediate range, everyone just shoot those missiles down. Throw everything we have at them!"
"But we'll run out of missiles faster!" someone protested.
"Better that than having the Brags' run out of targets first!" another countered.
"Just shaddup and shoot the damn missiles!" the shipmistress snapped. "Did those stinkin' bears make off with a Haruhiist picnic basket full of malletspace massacre missiles or something? What?! Keep on firing!"
The
Wayward
shuddered as it launched more and more
Meercat
missiles, but the waves of Bragulan nukes just wouldn't stop. Some broke through and found their target. A
Dominion
-class carrier. The
Severance
.
Chica watched the holotank's high resolution depiction of the incoming Bragnukes. The carrier's last-ditch CIWS opened fire on them, trying to cut them down before they could make contact. But to no avail. The first nukes shot down had failsafes and detonated prematurely, but in a forward-focused fashion that sent enough ionizing radiation to degrade the
Serverance
's point-defense sensors. They continued on shooting even though they were disoriented by the proximity nuking. Then the next missiles came, again and again and again, until they finally got through. The sub-kiloton training rounds exploded on the carrier's shields, and though they were 'dialed down' Bragnukes, their blasts were still something to behold.
Smoke machines on the
Sev
's hull started billowing, simulating hull penetration. Fleets-wide statistical tallies listed down the damage incurred by the carrier and its name suddenly moved to the top of the list, above those of the damaged paleocruisers they had previously been striking with impunity. The Chamarran carrier was now number one in the score board of hitpoints lost, a thoroughly disheartening sight to all the sailor cats of Second Battlegroup.
"Eh, don't worry sisters!" came a voice from the comms. It was from the
Sev
, she was still in the fight. "We're still in the fight! Took quite a bang from those bears, but we're still game. We shouldn't get angry, ne? We should get even!"
Cheers erupted from the other lines. The
Sev
's encouragements lifted up all their spirits.
But suddenly -
"Bragulan ships are powering up their radars again!" another sensor cat shouted.
Chica gulped. She looked at her ammunition counter. This was not good.
"They're illuminating... Fourth Battlegroup!" she announced again. "They're launching. Oh noes, that's a lot of missiles. Thank the mysteries it isn't towards us!"
You got that right, sis,
Chica thought as she breathed a sigh of relief.
Let that rookie Battlemistress Liana handle that. Let's see just what those Amaries can do.