I'm having a bit of trouble trying to figure out the size of the warships in 40k. According to
merzo.net
which is generally reliable they put the cobra class at around 1500 meters and the larger ships somewhere in the 7-8km range. However depending on the site arguing the size of the ships this may or may not be a gross underestimate.
For example this recently appeared in a versus argument on another site (no it was not starship battles).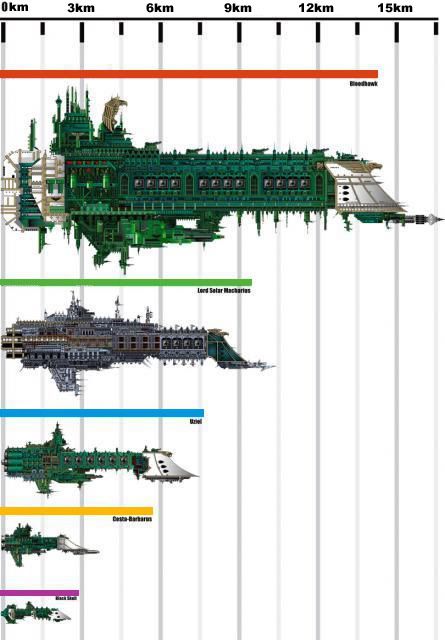 Reading through the BFG rulebook has been little help to me as GW is allergic to making concrete cannon figures on anything they might be called out on screwing up later on.