Item 2: My Dreem [sic], by Ghuhalia Goldstein'ubabhe, aged 8. Annotated by her teacher, June Cleather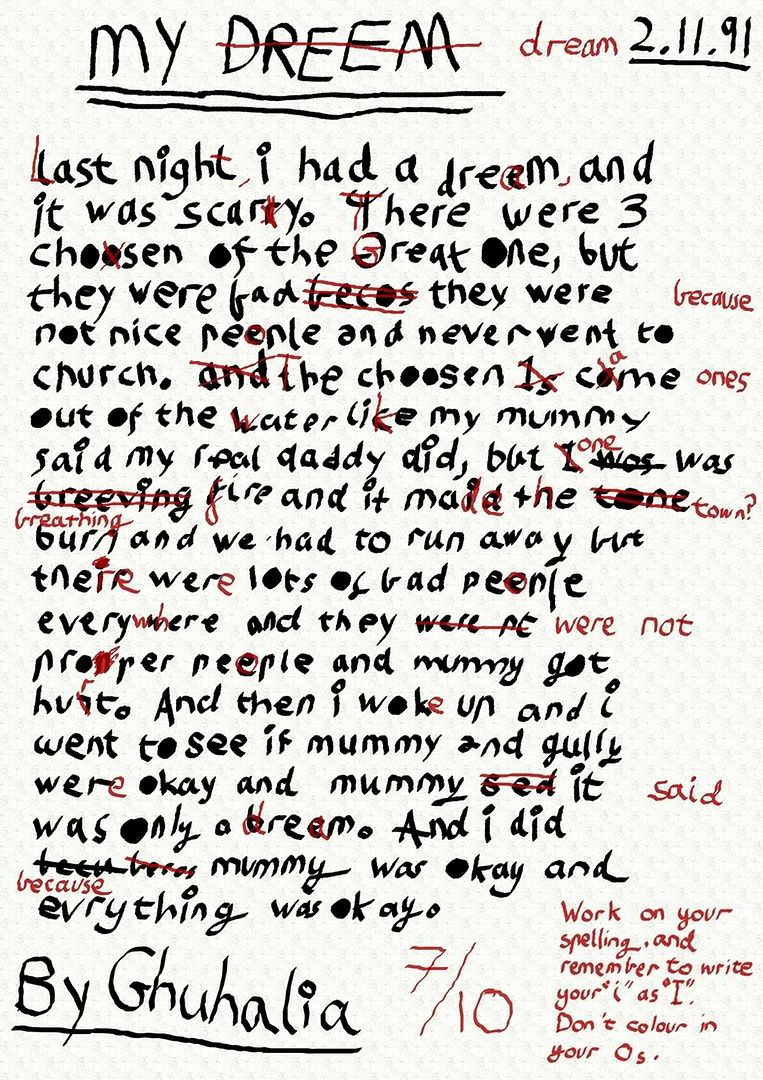 the distraction process continues (in part because I've been having to actually work out the forces involved in CATO for the next chapter, and realising that, from previous statements, well, Project Herkunft has been busy.
Oh well. That's going to have some backlash, when the rest of the NEGA finds out that the SWD has permitted an Ashcroft Foundation to build up that level of military forces, quite apart from Project Evangelion (Project Engel doesn't count, as it's fully integrated with the NEGA).
I wonder who could have arranged that?
Anyway, may I present yet another in-universe document source. One in which I prove that I do, in fact, have the drawing skills of an eight year old.

And that Aeon War Syndrome can have many causes...
~'/|\'~

Item 3: "A Pikture [sic] of my Dreem [sic]", by Ghuhalia Goldstein'ubabhe, aged 8. Done in felt-tip pen, chalk and acrylic paint.