I get the feeling this topic is redundant, because I have zero doubt tons of people have already picked up on this recurring theme in SW: Time and again people trust, associate with, or collaborate with the Sith to fulfill some kind of agenda, only to get betrayed in some way...despite the fact that for millennia the Sith have established a galaxy-wide reputation for being a bunch of power hungry sociopaths who will readily backstab anyone and everyone in their quest to defeat the Jedi and rule the galaxy. The Trade Federation trusting Darth Sidious, who openly admits to being a Sith Lord, in the PT immediately springs to mind, and we all know how that ended for them. But an even more glaring example I recall is the the SW:TOR prequel webcomic where the Sith Empire reneges on the peace negotiations and attacks the Republic, handily summed up by the quote in the lower-left quote of the page and the thread title:
Gee, ya think!? "Fools" doesn't even begin to describe you...
There's also SW: Legacy, where as I recall the Moff Council secretly collaborates with the One Sith to overthrow Emperor Roan Fel, and Grand Moff Morlish Veed is led to believe that he'll be the new Emperor...only for Darth Krayt to declare himself emperor and makes the Moff Council swear fealty to him.
At least Moff Calixte has enough common sense to lampshade this, as well as certain other things in secret...but I digress, another moment that comes to mind later in the comic is when Captain Yage gets fed up with serving the Sith after one too many atrocities and defects to Fel's Empire in Exile: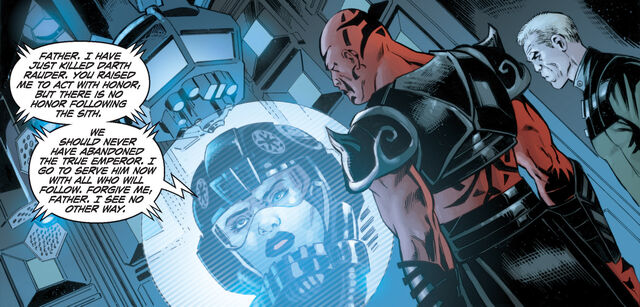 The Sith have no honor? You don't say, it's not like they haven't demonstrated this sort of thing for millennia or anything!
So is it possible there's a justification for this collective, galaxy-spanning Sith-specific amnesia? I mean besides the need to rehash the usual "Sith backstab, betray and wreck shit up in the galaxy" plot. Something similar to "The Shroud of the Dark Side," perhaps?