The Hapan Culinary Construction Corp has just completed work on a Stargate cake.
Below are pictures of the cake.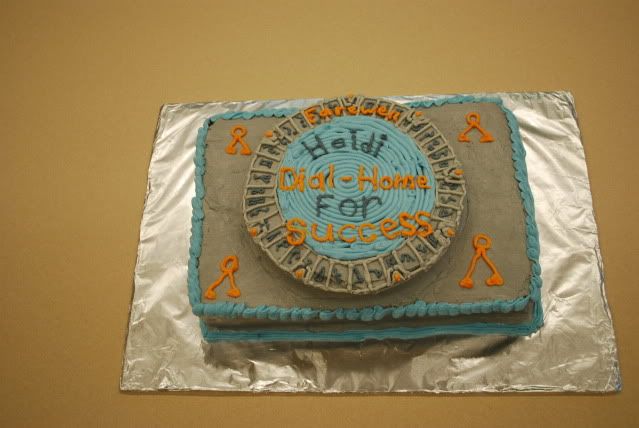 More pictures will be posted as soon as I have a chance to upload them from the camera. I should have a good close up later, I hope.
As always comments are very welcome.