I am now in the process of making a Fire Truck Cake for the Fire Station near where I live. This thread is reserved for the pictures of the cake and of the firefighters enjoying it.
Update: The cakes are being baked.
Cakes are being sized and leveled etc. Making the frosting tonight. Making the cardboard base.
ARGH!!!!! I don't have enough cake! Making more now.
Layers Built letting it set overnight.
I didn't finish until 6:00
Pictures of the truck. It measures 26" 6" and was 5" tall. The firefighters loved it but I only got one pic with them as they got a call right after the group pic. As a side note a son of one of the firefighters was there for his third birthday party and he thought it was the neatest thing and tried to hug it.
Step one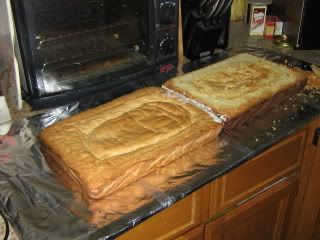 Step 2 & 3
Crumb coat on/
First try on the ladder
Almost done!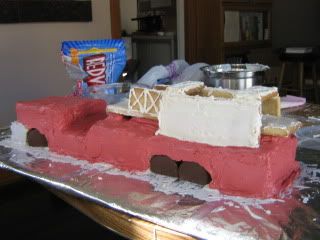 (note the name of the pic. Ladder that (finally) works)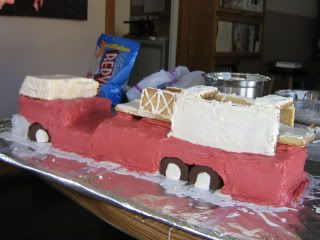 Finished truck.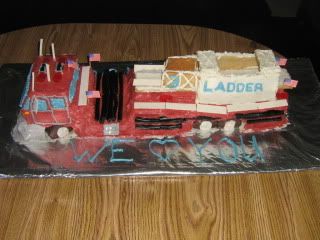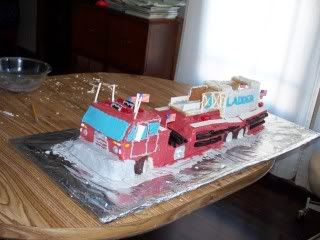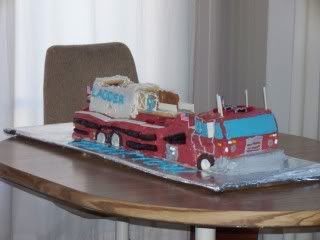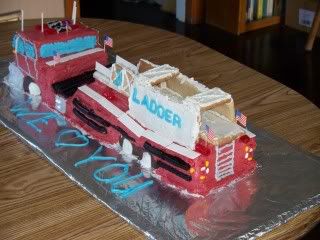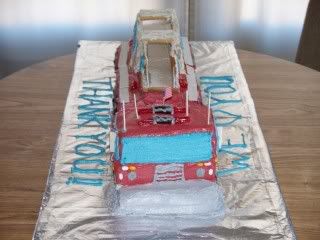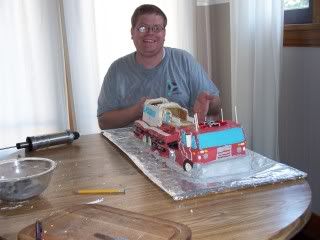 Fire truck on the bumper of the fire truck.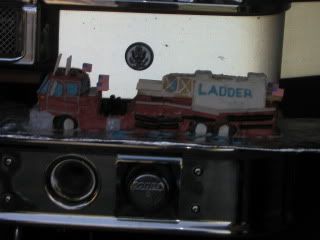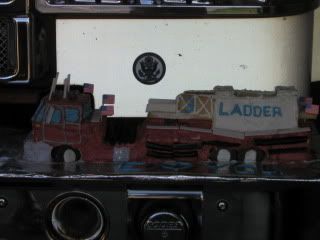 Firefighters posing with it.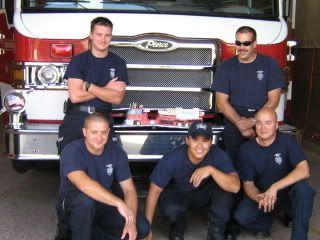 The one with the really big grin is the dad of the 3 year old.
walk around film of the truck.