Join me, won't you, as I embark on a glorious mission towards the greatest, manliest confection ever conceived.
Tonight was part 1: Candying the Bacon. You heard me. First, you need a few ingredients: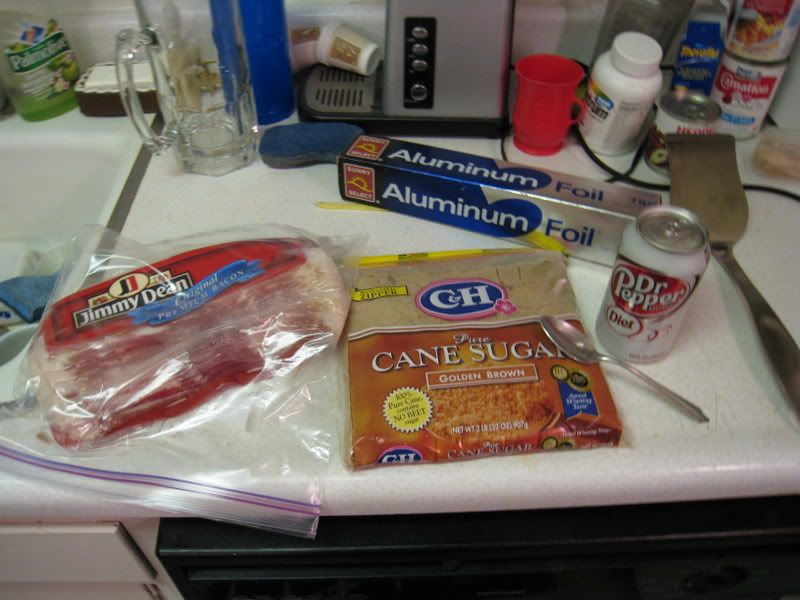 Bacon, and brown sugar. Next you preheat the oven to 400 farenheit (200 celsius).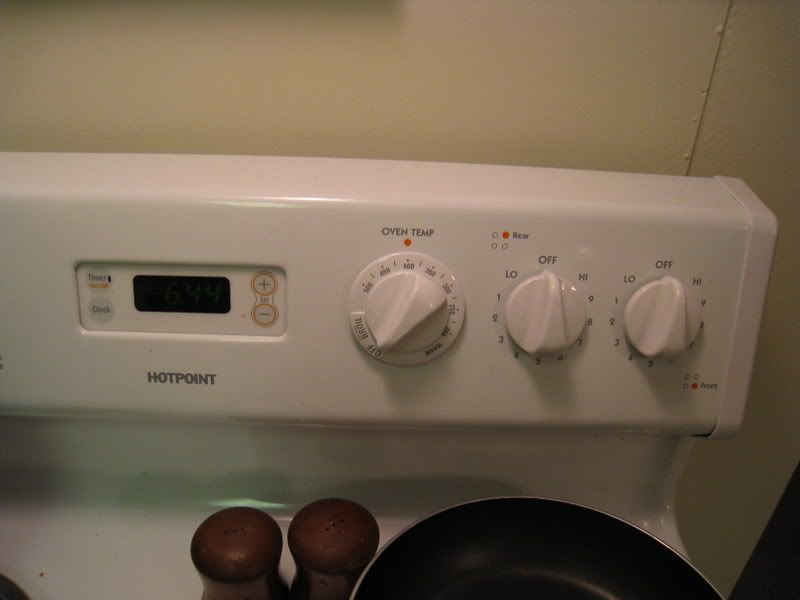 Then, you lay out your bacon on a pan covered in tinfoil, like so;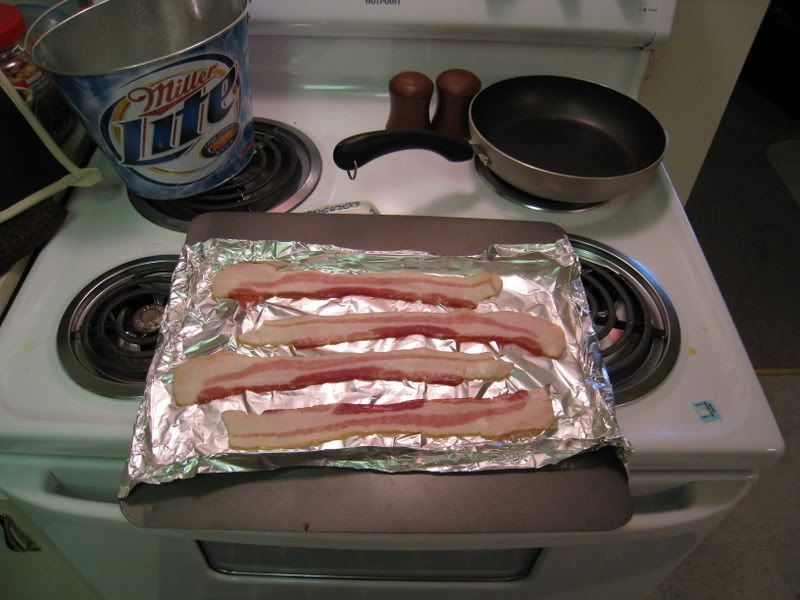 And you cover it with brown sugar.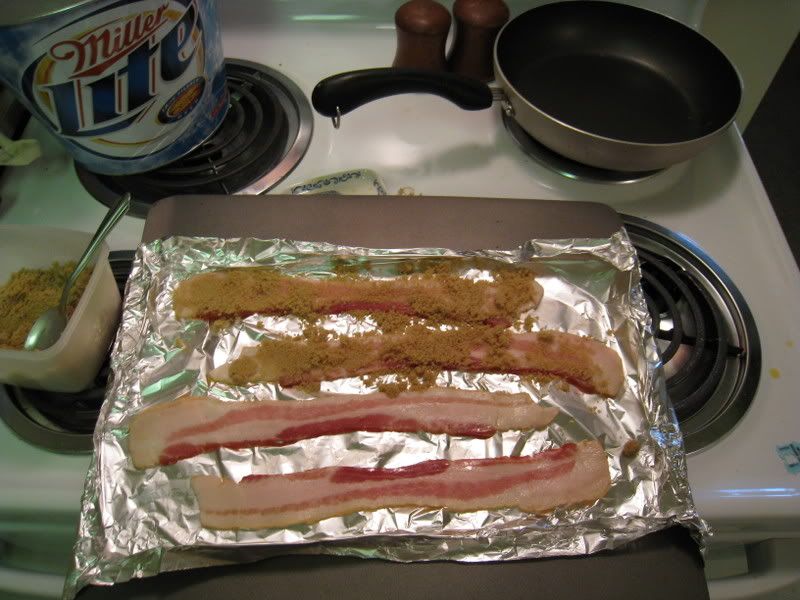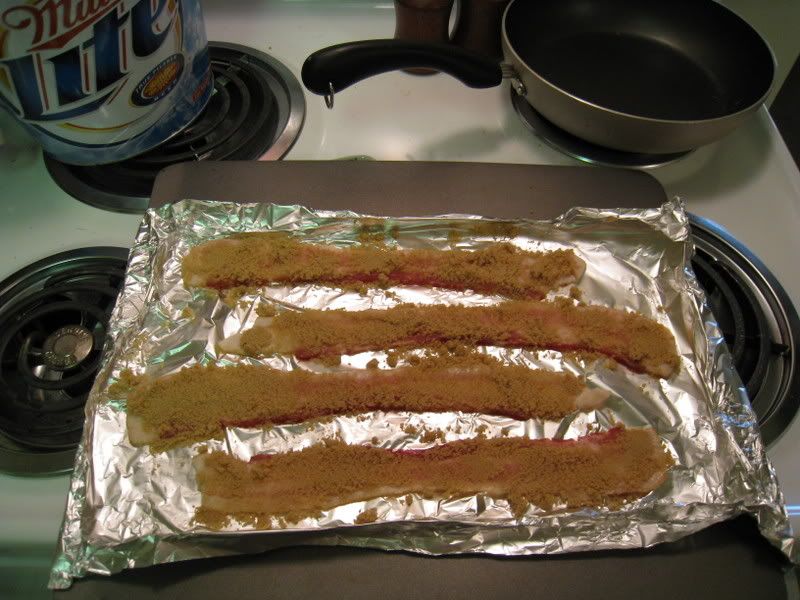 Then, while you're waiting for the oven to get hot, you take pictures of your Star Wars action figures: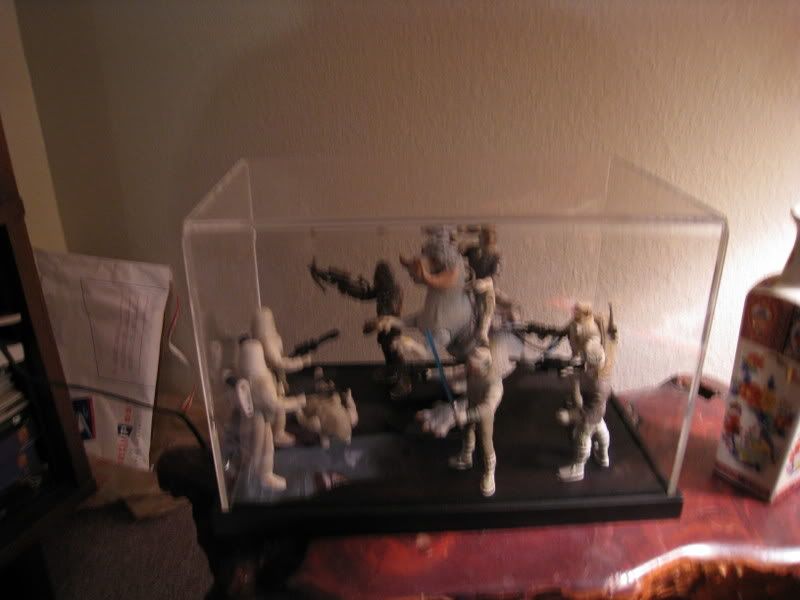 (Battle of Hoth, not to scale)
Then, you put the bacon in the oven. Sorry this picture came out blurry.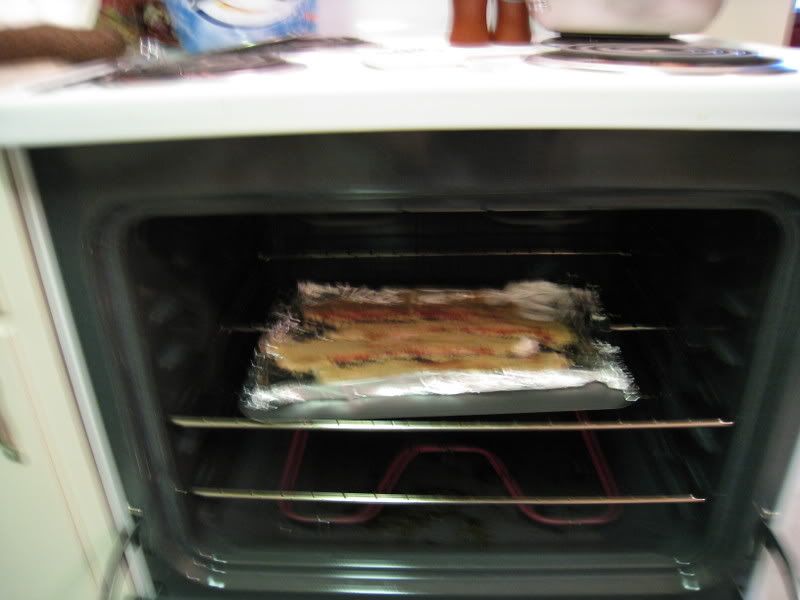 Then, you let it cook for six minutes, which is enough time to have dinner. I recommend Lean Cuisine deluxe pizza. Its delicious, and $1.80.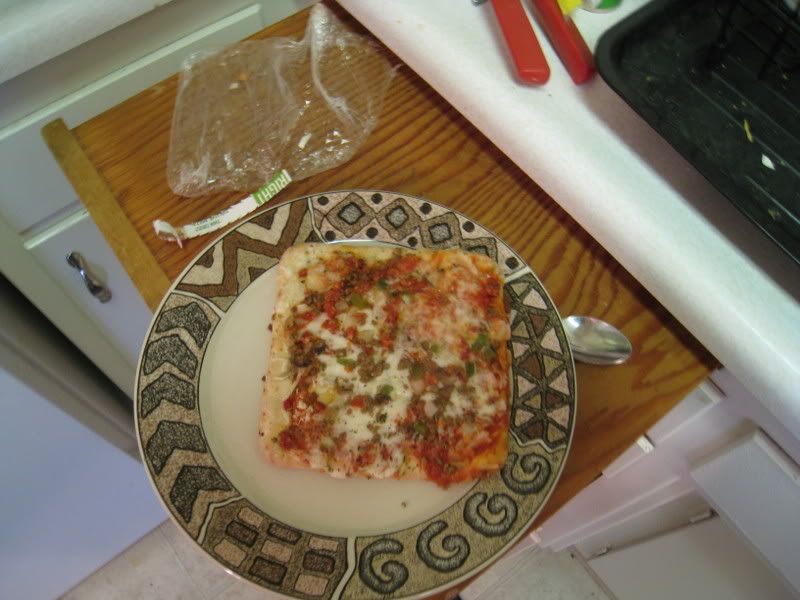 After six minutes, open the oven and check your bacon. It should be curling and crisping QUITE nicely.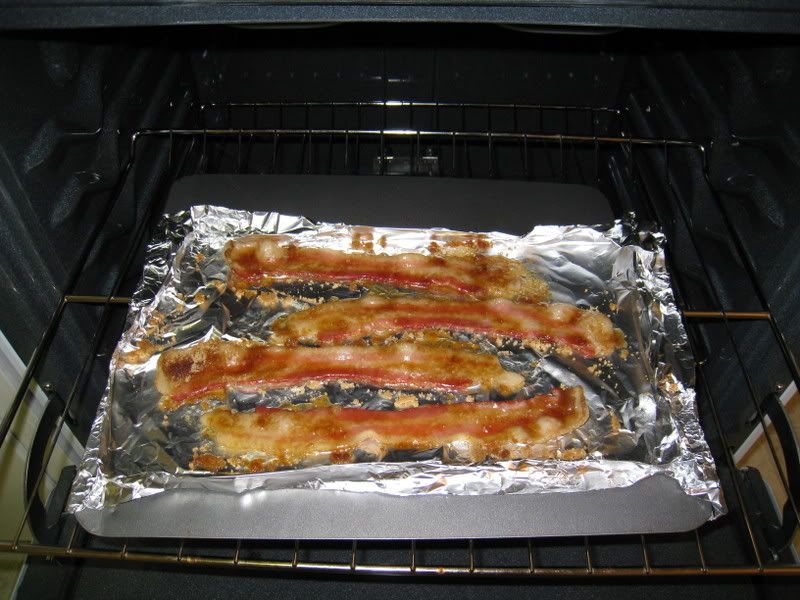 So, turn the bacon over, and spoon some more sugar over the other side.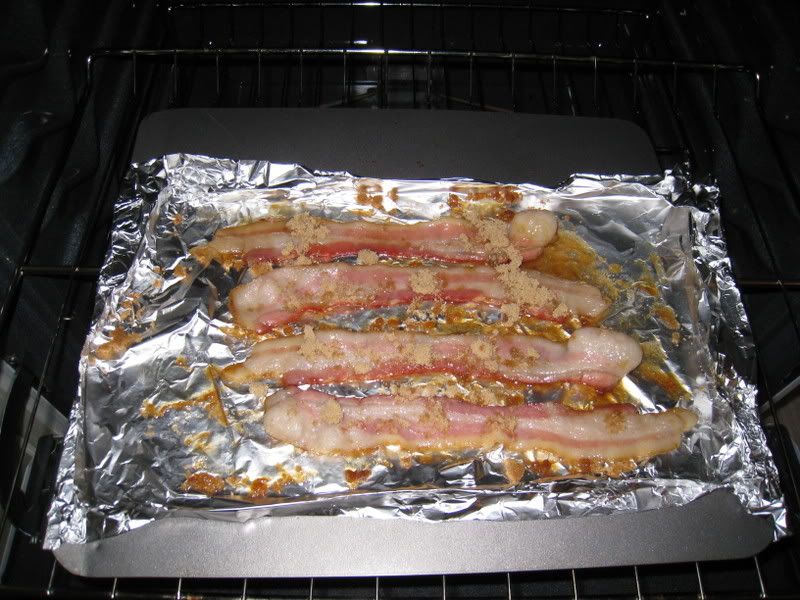 Put it back in for another six minutes, and when the time is up, check it out. It should be shiny and golden, and just starting to turn dark.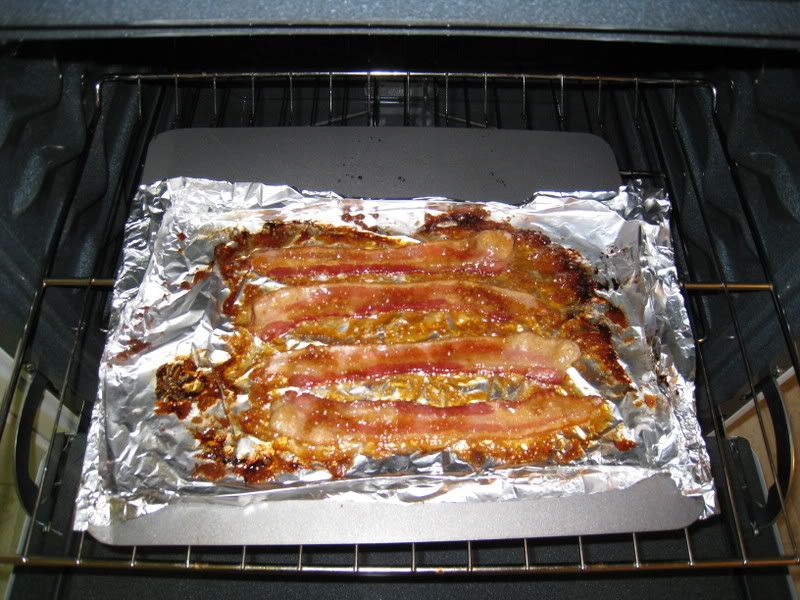 CAREFULLY take it out of the oven, and put the pieces of bacon on a rack to cool. Be sure to put something UNDER the rack, otherwise you're going to make a mess. Also, keep in mind that molten sugar WILL blister your skin if you're a dumbass.
First piece, delectably golden: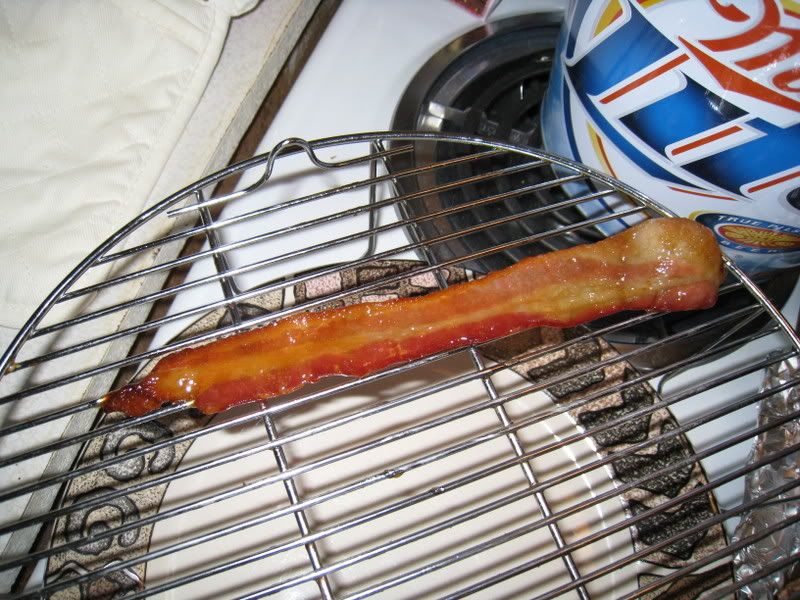 Three pieces!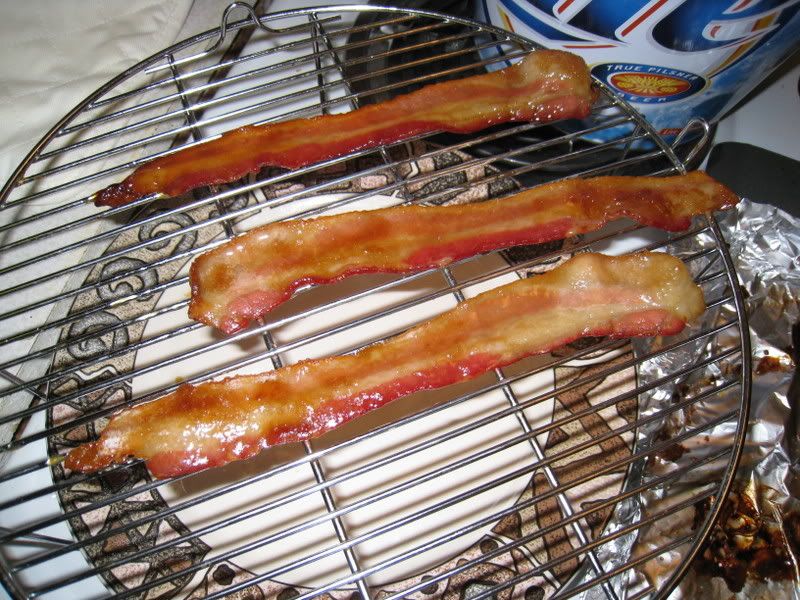 Once you get them all on the rack, get a spoon and carefully spread any melted sugar from the pan onto the bacon. Just remember not to burn yourself.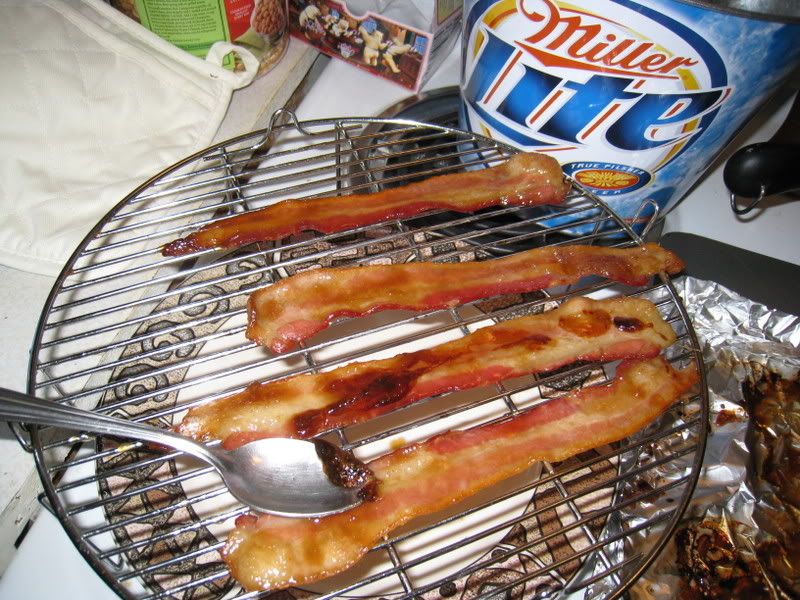 When that's done, let the bacon sit and cool, it takes a while. After about 10 minutes, move the bacon around to make sure it won't crystallize to the rack. Let it sit until firm and crisp. Takes a few hours.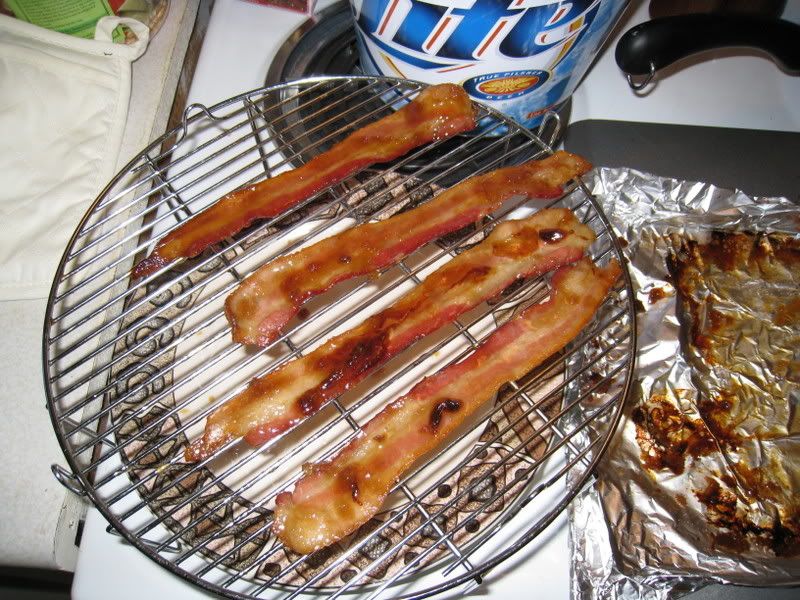 Now you have candied bacon, which is the critical, magic-making component in BACON FUDGE. Stay tuned until tomorrow, when I dare try that which was deemed IMPOSSIBLE! MWAHAHAHAHAHA!
*To be continued...*